This is an archived article and the information in the article may be outdated. Please look at the time stamp on the story to see when it was last updated.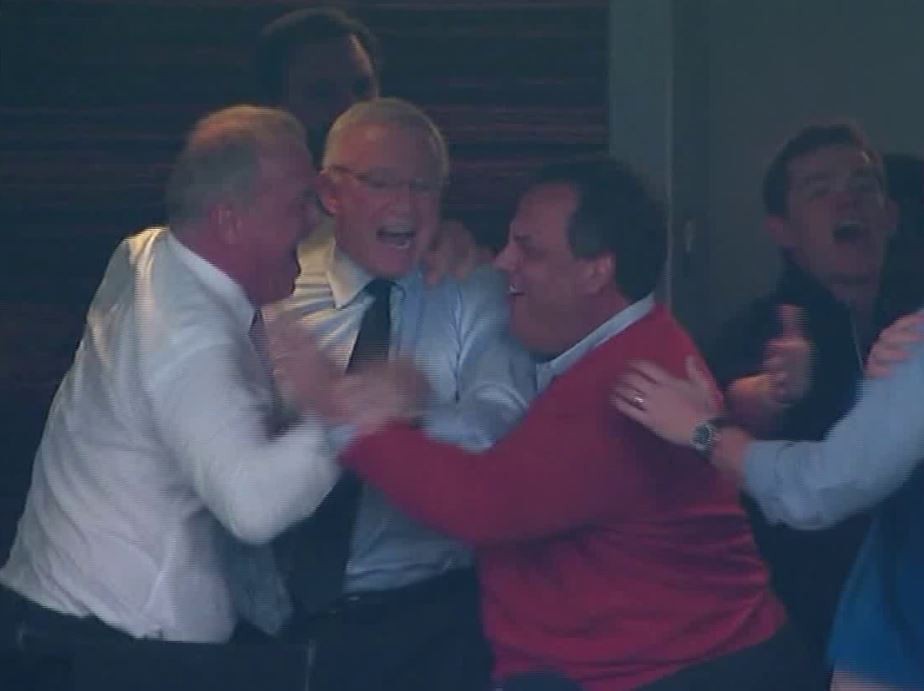 ARLINGTON, TX — After Sunday, all is well in Big D. The Cowboys have the refs on their side and are on their way to the next round of the playoffs.
That's how it works when you've got friends in high places. In this case, no need to go any higher than Jerry's luxury box. That's where you'll find his new BFF, New Jersey Governor Chris Christie.
Forget the Kardashians. Christie has been doing his best to keep up with the Joneses during this latest playoff run. Between ticking off voters across the country and wearing an ugly sweater after the holidays, Christie is a walking faux pas.
The Twitterverse won't let him forget it either, some going far enough to imply that Christie had a little help getting next to Jerry with at least one person stating, "Shout out to Chris Christie using his cleavage to get into the owner's box."
It was responses like that which made Christie's brother Todd hop on Facebook saying:
"To all of those non Cowboy fans who have their panties in a ringer because the Governor of NJ is a Cowboys fan — get a life!!"
Either way, Cowboys fans want Christie to stick around.  Dallas is now 4-0 with the Governor in attendance.
So, who can really blame this Jersey boy for wanting to be a Cowboy?