This is an archived article and the information in the article may be outdated. Please look at the time stamp on the story to see when it was last updated.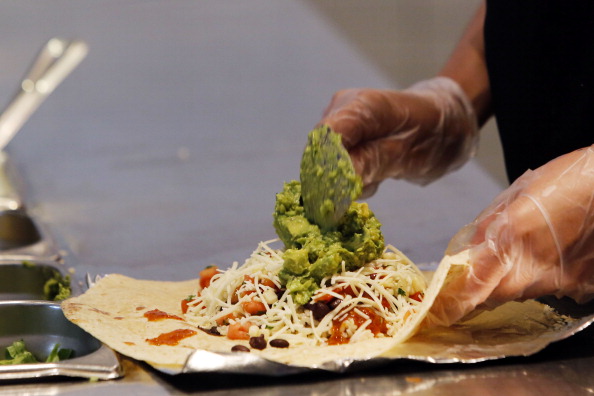 SAN FRANCISCO — Now here's a hack attack you'll love! That's if you love Chipotle as much as we do. A blogger discovered the magic formula on how to increase your burrito size by 86%!
Yep, you read that right.
According to Dylan Grosz's blog, who's interning for Apartment List in California, he was talking with his co-workers when one of them wondered how to hack Chipotle to get the most burrito for your buck.
Well, like any eager intern, he took on the challenge.
He ordered five burritos a day for a week, took them a apart, weighed the contents and come up with these six tips:
Get a burrito with a tortilla on the side: Our new favorite blogger says this will increase your burrito by 15%.

Double wrapping (asking for two tortillas: It increases the burrito's weight by 25%, but you have to wrap it yourself.

Order both kinds of rice: This way you'll get 93% more rice at no extra cost.

Order both types of beans: Combining beans will provide 92% more beans.

Half/half meats: Put two types of meats in your burrito to get 54% more meat.

Ask for fajita veggies and corn salsa: This increases the nutritional value as well as increases the weight by 15%.
WINNING! Someone get this guy a raise. Oh, wait. He's an intern.
Any hoot, let's hope Chipotle doesn't get hip to the hacking and retrain its employees before we run over to get our fatter burrito!