This is an archived article and the information in the article may be outdated. Please look at the time stamp on the story to see when it was last updated.
RICHARDSON, Texas — Cops in Richardson say they found a small child's body while searching for three-year-old Sherin Mathews.
"The indications are that it's most likely her, however, we have not had a positive ID," Sgt. Kevin Perlich said.
The body was discovered Sunday morning near East Spring Valley and Bowser Road, not far from the girl's home. In fact, it's a straight line walk down the train tracks, less than half a mile away.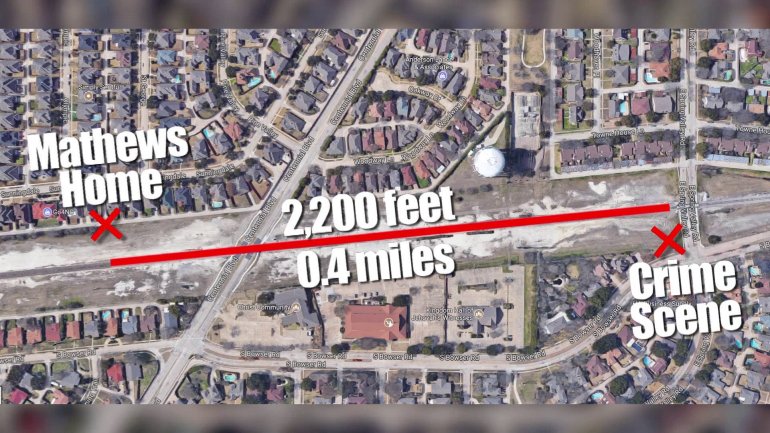 "It was in a culvert beneath the road that we found the body," explained Sgt. Kevin Perlich.
How could she have been there that whole time? A neighbor has one theory.
"Usually they don't come as often to cut the grass. It's long, and there's a bunch of trees around here," Payam Ighani told NewsFix. "They have those PVC pipes that go under the road."
Sherin disappeared two weeks ago when her adoptive dad says he put her outside at three in the morning as punishment for not drinking her milk. That confession landed Wesley Mathews in jail on child endangerment charges. He's currently out on bond and no one else has been arrested, so far.
As police await a positive ID, the questions are already being asked — If it's Sherin and if she was truly this close to home, is it possible she really just wandered away? Or was it something more sinister?
All we can do is wait while knowing a young child lost her life.
DEVELOPING…