This is an archived article and the information in the article may be outdated. Please look at the time stamp on the story to see when it was last updated.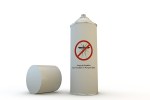 So Mosquitos are carrying more than just West Nile now days. This week Dallas county got its first confirmed case of Chikungunya.
If that weren't bad enough, North Texans also need to be careful biting into unwashed fruit and vegetables for fear of Cyclospora, or eating fruits with Listeria. Even though there haven't been reports of Listeria, stores are recalling peaches, plums and nectarines as a safety measure.
"If you are buying produce.You can`t assume that it`s clean," Dallas County Health and Human Services Director Zachary Thompson said. "In terms of the
fecal matter that are coming from other parts of the country, we don`t know how they are harvesting."
There are more than 2 dozen confirmed cases of Cyclospora in the immediate DFW area.