This is an archived article and the information in the article may be outdated. Please look at the time stamp on the story to see when it was last updated.
LOS ANGELES — Well, that was quick. There's a lot of buzz about Kermit's relationship status. Just last month, Kermit and Miss Piggy announced their split on Twitter. But now, there's a new pig in Kermit's love life.
Guess he's got swine fever.
Meet Denise, an ABC marketer. Yeah, she's turning heads alright. Some would even debate she looks like a pig version of a few famous humans.
But is Denise an upgrade from Miss Piggy? Well, we dug up some dirt. And according to a few sources, Denise still lives at home with her mom. Come on, Kermit!
Then there's a photo insinuating that Miss Piggy and Denise were actually friends before the big breakup. Can you say homewrecker?!
Before we start feeling froggy and jump to conclusions, Kermit did clear the air in a statement claiming he and Denise are just "close friends."
Sheesh. I can't believe I already have to do this again… Here is the official statement on my relationship status: pic.twitter.com/gRCyl3xbfz

— Kermit the Frog (@KermitTheFrog) September 1, 2015
Well, someone needs to tell that to Denise. Check out what she tweeted.
Kermit just called me and said his statement was false. He said he wanted to start a little drama.

— Denise (@DeniseThePig) September 2, 2015
Bae and I look good pic.twitter.com/WOvDWtBRk7

— Denise (@DeniseThePig) September 2, 2015
True or not, Miss Piggy seems unbothered by the situation. Her recent run-in with Liam Hemsworth has her a little preoccupied.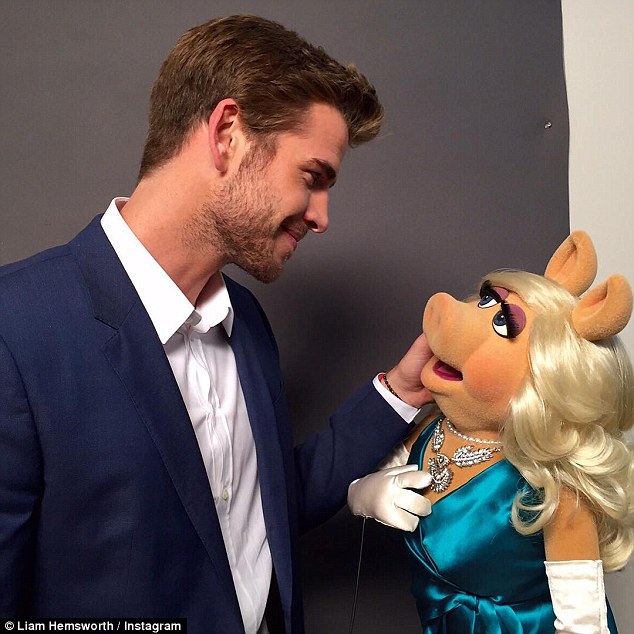 Either way, all the drama will make a good story line for "The Muppets" docu-series premiering later this month on ABC.
Ahh, poor Kermit, guess it's really not easy being green.