This is an archived article and the information in the article may be outdated. Please look at the time stamp on the story to see when it was last updated.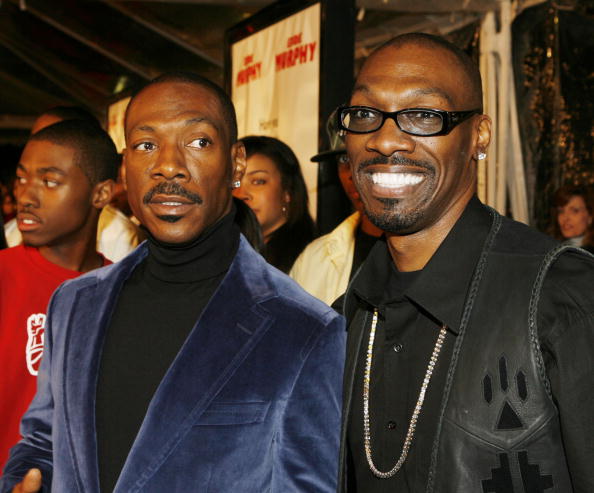 NEW YORK, NY — Eddie Murphy is heartbroken and says his family will never be the same after the death of his older brother, fellow comedian Charlie Murphy.
"Our hearts are heavy with loss today of our son, brother, father, uncle and friend Charlie. Charlie filled our family with love and laughter, and there won't be a day that goes by that his presence will not be missed," Eddie Murphy said in a statement.
Charlie Murphy passed away Wednesday in a New York City hospital after losing his battle with leukemia. According to TMZ, he was undergoing chemotherapy.
Hours before his death, he sent this final tweet that's leaving fans teary-eyed:
One to Sleep On: Release the past to rest as deeply as possible.

— Charlie Murphy (@charliemurphy) April 12, 2017
Charlie Murphy was best known for his "True Hollywood Stories" on "Chappelle's Show" where he hilariously partied with Rick James and Prince.
He also starred in several big hits including "Harlem Nights," "Mo' Better Blues," "Roll Bounce," and "Meet the Blacks." At the time of his death, he was on a comedy tour with Cedric the Entertainer, D.L. Hughley, Eddie Griffin and George Lopez.
Sadly, Charlie Murphy's wife, Tisha, died in 2009 from cervical cancer. He leaves behind three kids.
Hollywood is in shock and sending condolences:
We just lost one of the funniest most real brothers of all time . Charlie Murphy RIP. pic.twitter.com/AAwItp5AJC

— Chris Rock (@chrisrock) April 12, 2017
#RIP to my man #CharlieMurphy we will ride for you bro.. 1 ❤️ pic.twitter.com/BSOk9nNsHO

— Mike Epps (@TheRealMikeEpps) April 12, 2017
After every gig, he rushed home to be with his kids. He died with gigs on the books. #RIP #mybrotha #charliemurphy #CGD pic.twitter.com/JIV1U2Y98W

— DL Hughley (@RealDLHughley) April 12, 2017
Charlie Murphy was such a kind, sweet, funny man. Damn. Incredible talent, even better man. RIP ❤

— Gabrielle Union (@itsgabrielleu) April 12, 2017