This is an archived article and the information in the article may be outdated. Please look at the time stamp on the story to see when it was last updated.
SOUTHLAKE, TX — In the heart of the metroplex, the town of Southlake is usually pretty quiet. That's why word of a murder in the middle of the day, brought people out in the streets to see what was going on back in May of 2013.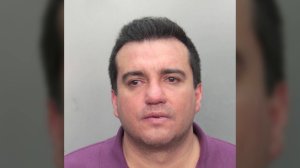 Juan Guerrero-Chapa was shot and killed in Southlake Town Center. He had reportedly done work for members of a Mexican drug cartel.
Now, the FBI has reportedly arrested three people in McAllen. They were all members of the same family. Two were arrested as they were crossing into Texas from Mexico.
As Guerrero-Chapa's family waits for justice to be served, it's a big relief to Southlake residents to know this wasn't a random crime.