This is an archived article and the information in the article may be outdated. Please look at the time stamp on the story to see when it was last updated.
JEFFERSONVILLE, IN — Police say a convicted killer out on bail confessed to breaking into his ex-fiance's house, stabbing her to death, then cooking and eating her brain, heart and lungs.
According to WXIN, Tammy Jo Blanton of Jeffersonville, Indiana first called police last Thursday, saying her ex was trying to force his way into her home.
Officers showed up and made Joseph Oberhansley leave.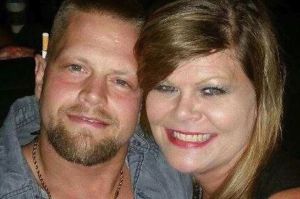 However, police believe he showed up hours later and carried out the brutal attack.
A concerned colleague called 911 when Blanton didn't show up for work Friday morning. That's when police found her mutilated body in the bathtub covered with a tent.
Investigators also found a "plate with what appeared to be skull bone and blood" on it as well as a pan and pair of tongs with blood on the handles.
"After you've been prosecuting for so long, you think you've seen everything," Prosecutor Steve Stewart said. "I've never seen this."
Court documents reveal Oberhansley originally confessed to the cannibalism, but during his arraignment Monday, he pleaded not guilty, claiming his name is Zeus Brown and that police have the wrong man.
"I think there's a motive and a reason for what you saw in the courtroom today. I don't believe that he really believes he's Zeus Brown," Clark County Chief Deputy Prosecutor Jeremy Mull said.
Oberhansley was just released from prison two years ago. He served time for killing his girlfriend and shooting his mom.