This is an archived article and the information in the article may be outdated. Please look at the time stamp on the story to see when it was last updated.
GRAND PRAIRIE, TX -- Bentley, the super cute pooch that belongs to Nurse Nina Pham is in good hands.
The King Charles spaniel is being taken care of by Dallas Animal Services at Hensley Field in Grand Prairie.
He hasn't shown any signs of Ebola, but will be in doggie quarantine for 21 days. He'll only be fed and handled by workers in protective gear -- just to be safe.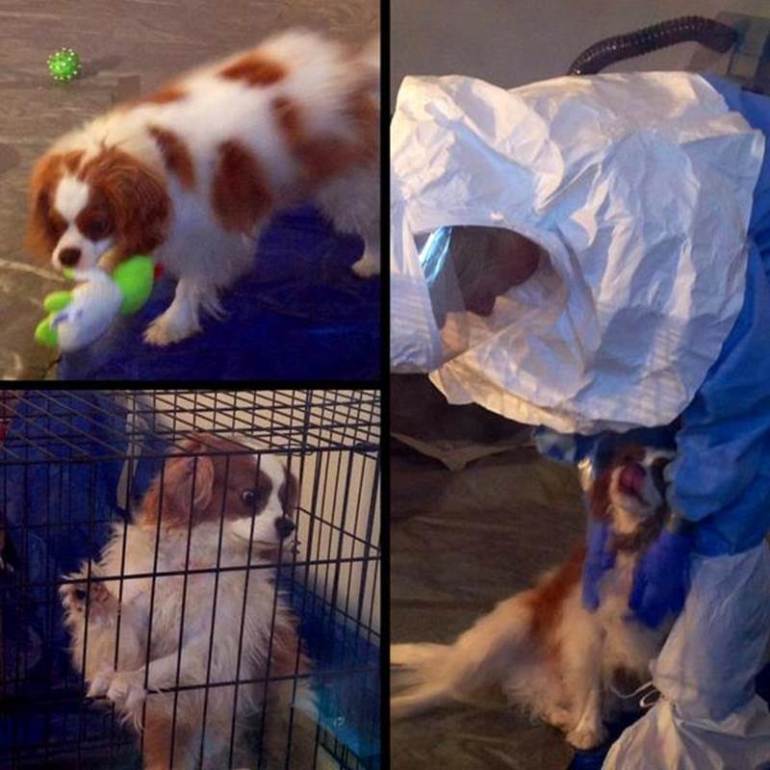 There is plenty of food and toys to keep Bentley entertained while he's being monitored.
Hey, he may be in the dog house, but it's a big improvement from being trapped alone in Pham's apartment before he was escorted out by guys in spacesuits Monday.
Bentley's situation is attracting national attention, and it looks like the folks at The New York Post were inspired by NewsFix when they wrote their story.
A fund has also been set up to donate for Bentely's care.
Yeah, it's a ruff life for Bentley and for Nina right now.
Let's hope these two are reunited -- Ebola free -- soon.