This is an archived article and the information in the article may be outdated. Please look at the time stamp on the story to see when it was last updated.
PLANO, TX -- Do you hear that? It's a collective sigh of relief from folks living in Plano.  After months of living in fear of the 'Evening Burglar,' residents in Plano finally got some good news.
The man suspected of breaking into several homes and running off with their jewels is now behind bars. Cops cuffed 42-year-old Corey Lee Caldwell Friday night.
"It makes me feel a lot better that they caught this guy and got him off the streets," resident Robert Salinas said. "We were always worried when we would leave in the evenings, and we had even taken some steps to try and make sure our house was safer."
"No place is 100% crime free, but we feel very safe and we love it here," Andrew Glickler added.
Get this – Caldwell was busted breaking into another home. That break-in happened in Coppell, but this time, a joint task force including cops from Plano PD, Dallas PD and Texas Department of Public Safety was there to take him down.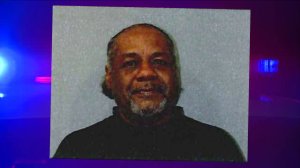 Caldwell's accomplice, 60-year-old Winston Riden was also arrested. Cops believe the duo is behind a rash of burglaries in Plano, Dallas and Allen.
Now, both are charged with three counts each of burglary.
The case is still under investigation. Here's hoping the 'Evening Burglar' lock-up helps lock-down renewed safety in the neighborhood.