DALLAS — Stop us if you've heard this one before, but a bullet train's about to connect Dallas to Houston.
We understand if you're giving us the Marcia Brady "Sure, Jan" treatment. We know it's been practically 50 years in the making on this one, and you won't believe it until you see the track being laid, but we're really closer now than ever.
We have conceptual renderings for a station, and they've pegged a location in the Cedars area of Dallas, close to the Kay Bailey Hutchison Convention Center.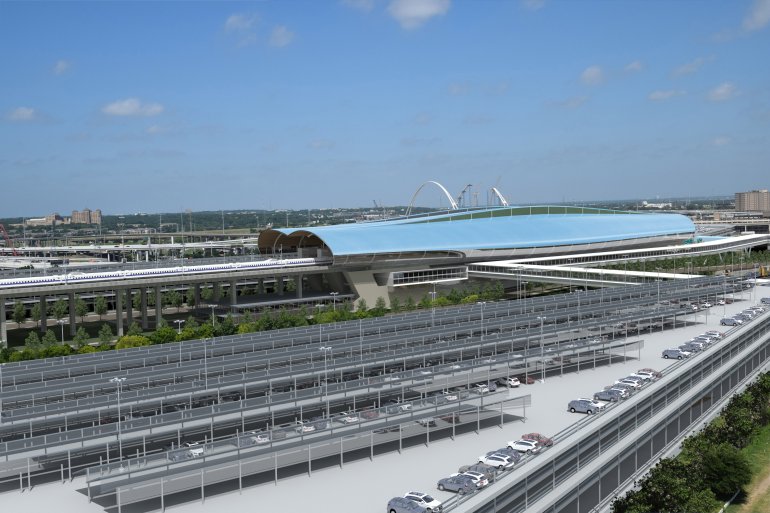 So know that it looks like it might actually happen, we were thinking, in these highly scrutinized times, can we handle a name as "un-PC" as the "bullet train"?
Think about it.
The Washington Wizards were the Bullets until they had a name change all the way back in 1997! So could this be the "Wizard Train"?
Nah, we'll leave the wizardry to Harry Potter.
But what would we call this 200 mph train?
DART's already taken.
Hey, if we can't make it the bullet, what about hopping aboard the "2nd Amendment"? Get you some freedom, and ride it all the way to Houston in just 90 minutes!
Oh, how about one for the snowflakes. Call it the "Polar Express"!
Honestly, at this rate let's just call it the "Trump Train". After all, they say it'll create 10,000 jobs during construction and retain 1,500 of those once it's done.
Choo! Choo!