This is an archived article and the information in the article may be outdated. Please look at the time stamp on the story to see when it was last updated.
MALIBU, Calif.  -- Former Olympic decathlon champion and reality TV star Bruce Jenner was involved in a fatal three-car accident in Southern California on Saturday, two Los Angeles County Sheriff's Department spokesmen said.
Jenner was the driver of one vehicle, Deputy Ray Hicks told CNN.Hicks said Jenner was answering police questions about the midday wreck in Malibu.One person was killed in the wreck at the intersection of Pacific Coast Highway and Corral Canyon Road, Sgt. Matthew Dunn said, but no information about the deceased was immediately available.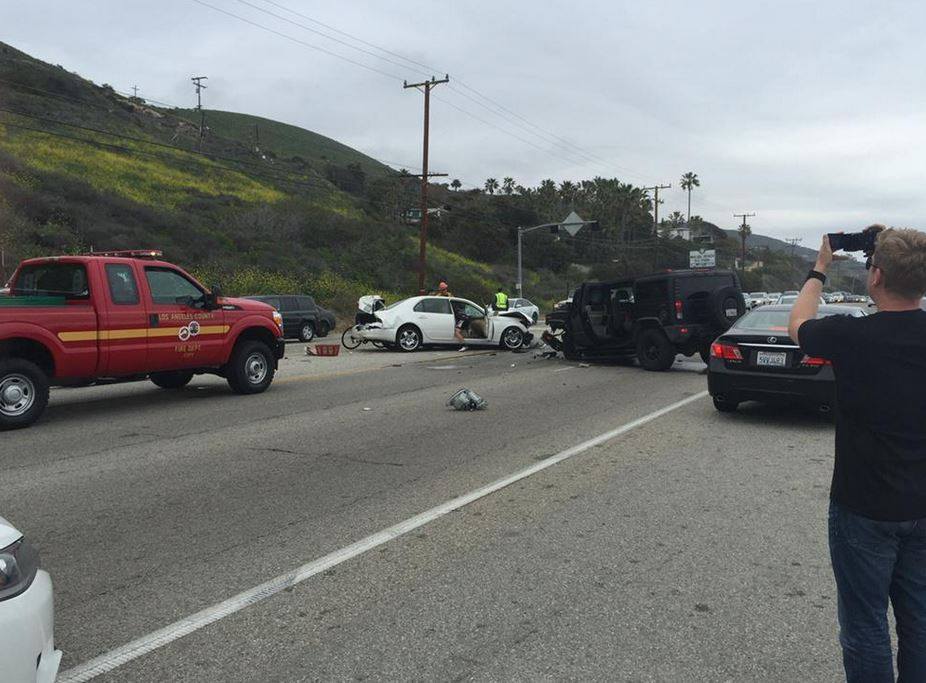 It was unclear whether Jenner, 65, was injured in the crash, but pictures posted by TMZ showed Jenner standing by a damaged car talking with a firefighter.
The reality TV star and Olympic champion Bruce Jenner released a statement Sunday on the fatal car accident in which he was involved over the weekend.

"My heartfelt and deepest sympathies go out to the family and loved ones, and to all of those who were involved or injured in this terrible accident," Jenner said in a statement released by his publicist, Alan Nierob. "It is a devastating tragedy and I cannot pretend to imagine what this family is going through at this time. I am praying for them. I will continue to cooperate in every way possible."