This is an archived article and the information in the article may be outdated. Please look at the time stamp on the story to see when it was last updated.
ORLANDO, FL — This may make you despise "America's Most Hated Mom" even more. Casey Anthony is now accused of paying her lawyer with sex!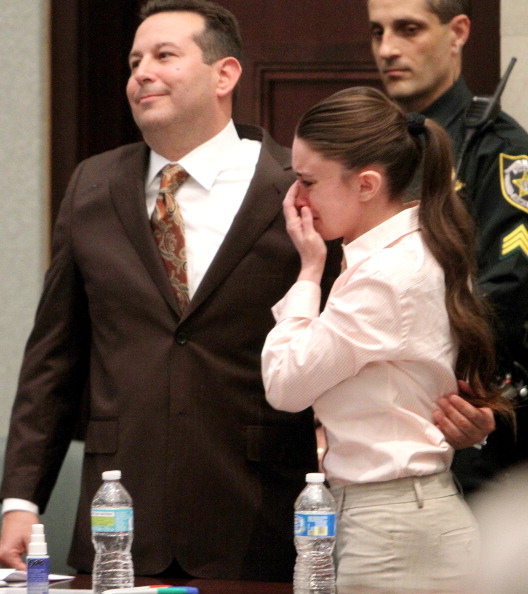 Yep, a private investigator hired by Casey's lawyer, Jose Baez, is dropping all kinds of bombshells.
In a 2008 deposition obtained by Radar Online, P.I. Dominic Casey claims things got so crazy that when Casey Anthony refused to do a scheduled TV interview, Baez told her — "You now owe me three blow****!"
It gets worse.
The private investigator says he showed up at Baez's office in 2008 where he saw a naked Casey Anthony take off running through the building.
"That night, I told her that she cannot allow him to continue engaging in this behavior," Dominic Casey said. "Casey apologized and assured me it would not happen again."
Casey Anthony got off in 2011. Jurors found her not guilty of killing her two-year-old daughter, Caylee.