This is an archived article and the information in the article may be outdated. Please look at the time stamp on the story to see when it was last updated.
Who says a little pre-game trolling is a bad idea before a big game?
Well, Arkansas Razorbacks coach, Bret Bielema, might've left some UT fans a little butt-hurt when he did this …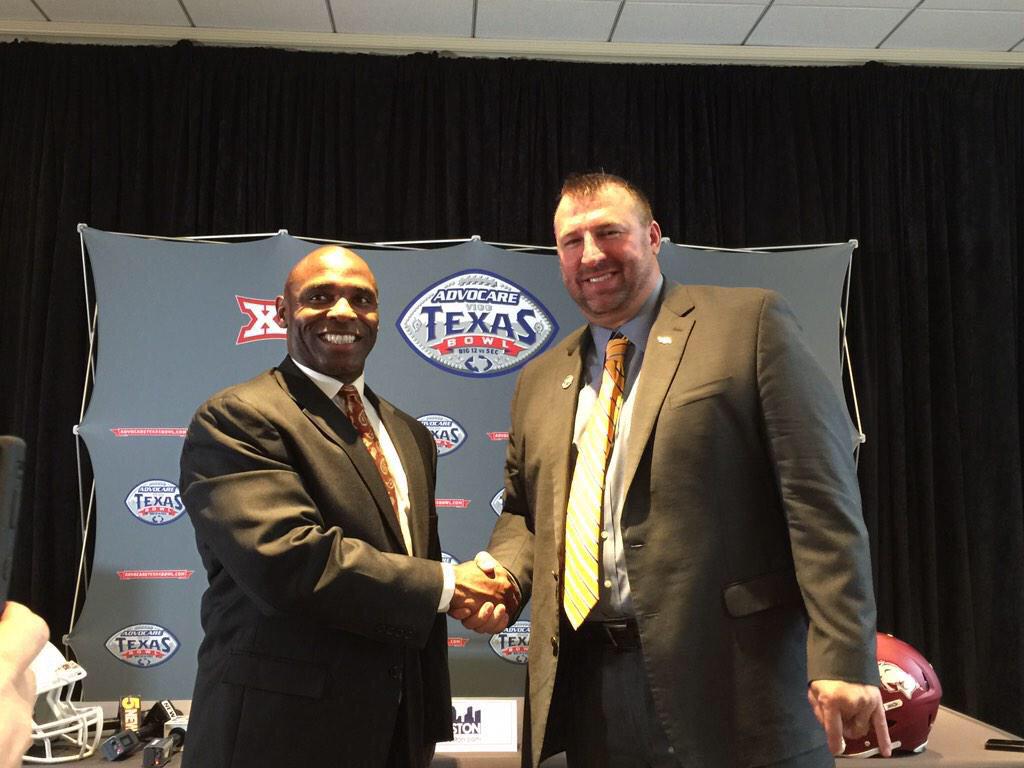 If you zoom in a little closer it looks like Bielema was giving the UT fans a very low-key "horns down."  You know, the ultimate diss to "horns up."
The only thing missing from this picture is a few angry fans, but of course, there's Twitter for that.
#Hornsup and #hornsdown were going head-to-head soon after the pic hit the web.
The hubbub about Bielema's #HornsDown still baffles me. That is what he is SUPPOSED TO DO!! #WPS #BeatTexas @BretBielema

— Tim Terry 🎤 (@tim_radio) December 28, 2014
The best thing to come out of Arkansas is Charlie Strong himself #hornsup #bleedorange @UTexasStudents @TexasExes

— Elaine Neal (@edayneal) December 28, 2014
There are even a few debates if Bielema actually did it on purpose.
Either way, there's already been enough Twitter trash talking before these two teams go head-to-head at the Texas Bowl on Monday.