This is an archived article and the information in the article may be outdated. Please look at the time stamp on the story to see when it was last updated.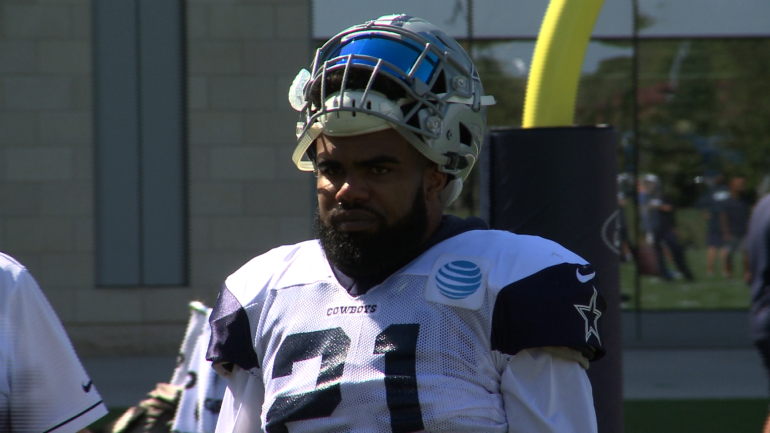 FRISCO, TX —  So if you're confused by this whole Ezekiel Elliott suspension, good news: you're not the only one!
Yesterday reports came out that even though Zeke had lost in the Fifth Circuit court, he was still eligible to play next week, but then the NFL clarified with a late night statement saying that Elliott is indeed officially suspend starting now.
New #NFL statement pic.twitter.com/OWocj36mDi

— Brian McCarthy (@NFLprguy) October 15, 2017
That means if the Boys were playing today there would be no Zeke, and when the team reports back to The Star this week, #21's locker will be empty.
But that doesn't mean the fight is over. Zeke and his team can still get another temporary restraining order from a new court while his larger grievance with the NFL is heard. If he gets that this week, then he's still good to go.
Of course his presence hasn't exactly helped Dallas to wins so far this season, so even if he does serve his six game suspension starting next Sunday we'll see how much it hurts.
But it definitely looks like this investigation and legal battle that's raged for nearly a year and a half now, is still not done yet,