This is an archived article and the information in the article may be outdated. Please look at the time stamp on the story to see when it was last updated.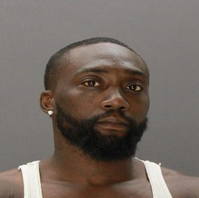 CEDAR HILL, TX– We've learned the identity of the man accused of setting himself on fire inside a Wingstop and hurting several officers.
The suspect is 27-year-old Terrance Dunn. He has a long rap sheet that includes robbery and drug possession charges.
Dunn is being treated at Parkland Hospital for extensive burns over his entire body.
Surveillance video caught the dramatic events Wednesday afternoon on Beltline near Highway 67.
Police were called to a burglary in progress. When officers arrived, the say Dunn stormed back into the Wingstop and started the fire.
"He looked like the Human Torch. It was something like you would see on TV," said Spencer Stroud, who watched it all unfold from the parking lot. "He went from black to pink, there was no facial features on that gentleman, I mean it was bad."
Officer Ann McSwain also went up in flames, while trying to put the fire out.
"I seen her, ran over there took my shirt off. Me and RJ roll her back over on her stomach to smother the flames then roll her over as he's putting her legs out," Stroud said.
Cedar Hill police say Dunn tried to get up and run away again and that's when an officer shot him.
Officer McSwain remains at Parkland with burns on 10 percent of her body.