This is an archived article and the information in the article may be outdated. Please look at the time stamp on the story to see when it was last updated.
President Donald Trump is coming out and calling George Papadopoulos a liar.
No not that guy: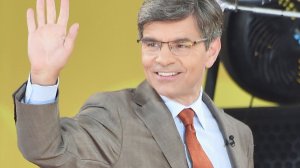 This guy: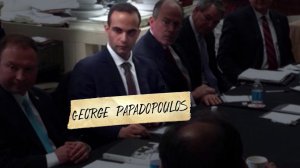 He was a foreign policy advisor for the Trump campaign, who has already pleaded guilty to lying to the FBI, so technically, you can say Trump's right.
Here's what he tweeted Tuesday morning:
The Fake News is working overtime. As Paul Manaforts lawyer said, there was "no collusion" and events mentioned took place long before he...

— Donald J. Trump (@realDonaldTrump) October 31, 2017
....came to the campaign. Few people knew the young, low level volunteer named George, who has already proven to be a liar. Check the DEMS!

— Donald J. Trump (@realDonaldTrump) October 31, 2017
Investigators wrote in the documents that Papadopoulos reached out to Trump campaign staff - about his meetings with Russian contacts.
"Look, this individual was the member of a volunteer advisory council that met one time over the course of a year," said Sarah Huckabee Sanders, the White House press secretary. "I'd hardly call that some sort of regular adviser or as you want to push that he is like a senior member of the staff. He was not paid by the campaign."
So what's next? Well, if you're a fan of President Trump, it's already clear to you: there's little connection between Papadopoulos and the president, and it's a reach to say otherwise.
If you're not a fan of the president, well you're hoping someone will sing like a canary as the star performer in "My Big Fat Greek Vetting" -- and out the president's Russian ties.
So who's ready for this drama to continue??