This is an archived article and the information in the article may be outdated. Please look at the time stamp on the story to see when it was last updated.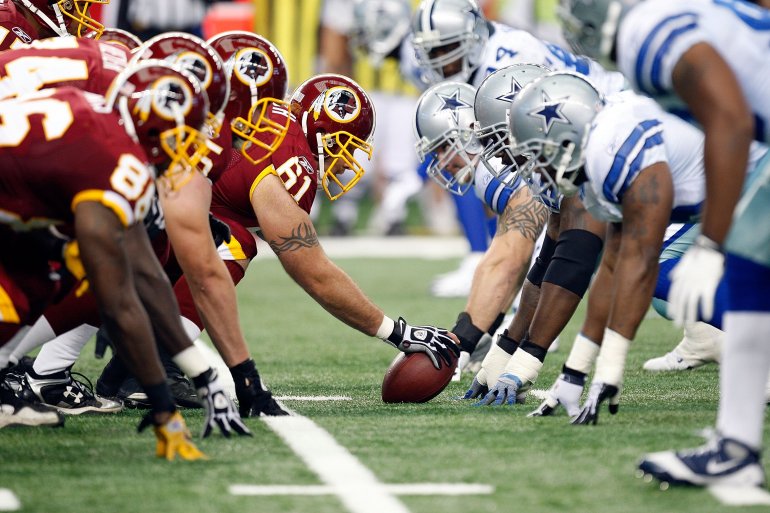 FRISCO, TX — It's Redskins week for the Dallas Cowboys! And while the hatred between these two old rivals may have died down a bit since the good ole' days, this Sunday's showdown is huge.
Dallas and Washington are tied at 3-3 right now, and with Philly already at 6-1, the loser of this game may have to kiss any hope of winning the division good bye.
"The division is good, the division is talented, we know how good this Redskins team is," quarterback Dak Prescott said. "We definitely don't worry about records, obviously with ourselves, so we're not worried about that. This is an in division team, in division rivalry and we know what they're going to do and they know what we're going to do, and it's going to be a great matchup."
Luckily for The Boys, they're a very young team, loaded with first and second year talent, and head coach Jason Garrett says they're just getting better,
"I think we have the right kind of guys, the young guys are going about it the right way and I think they're learning from their experiences," Garrett said. "I think we're certainly better than we were a month and a half ago."
"I'm definitely more comfortable," Prescott, who is in his second year, told the media. "That just comes from a year of experience, a year of seeing defenses, studying film, a year with these guys, it just comes from being comfortable and getting those reps.
Well they'll need to ball out in DC on Sunday, or else their playoff hopes might take a huge hit.
Can't ask for much higher stakes, and it's still just October.