This is an archived article and the information in the article may be outdated. Please look at the time stamp on the story to see when it was last updated.
CHAMBLEE, GA-- This new challenge takes 'Stuntin 101' to another level and it's inspired by Shad Moss (aka Bow Wow). The 30-year-old rapper might want to change his name for real this time because an alleged social media slip-up has the world clownin' him.
It all started when Shad Moss posted this Instagram photo of a private jet captioned, "Travel day. N-y-c press run for "Growing Up Hip Hop... Let's gooooo!"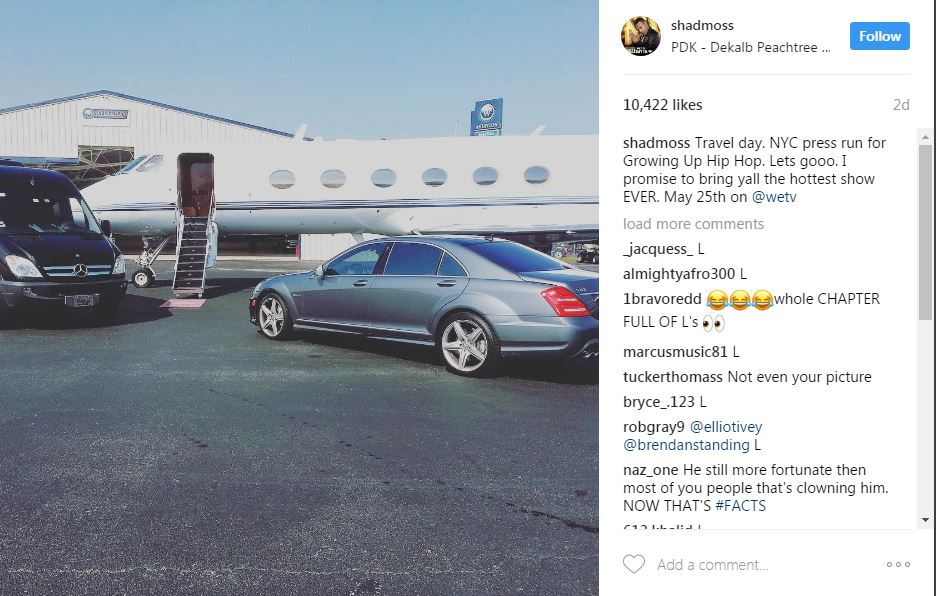 But, moments later this Snapchat surfaced of someone claiming they were sitting right behind Bow Wow (excuse us) Shad Moss ... in coach!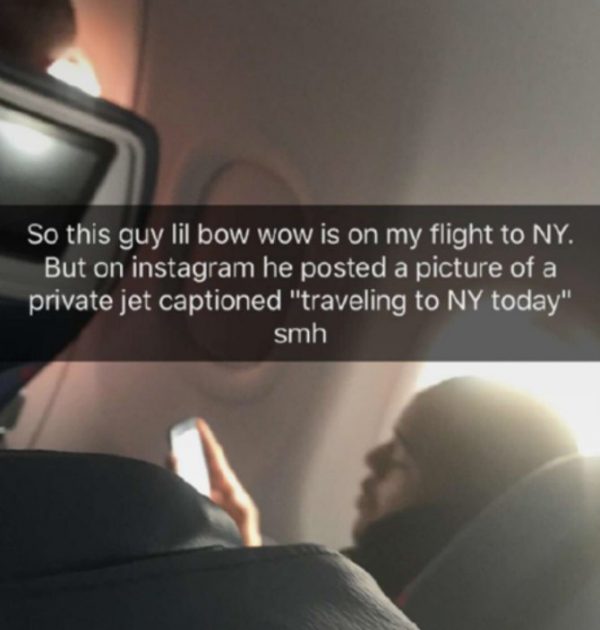 Some are even claiming the rapper jacked the Instagram pic from a VIP limo service in Florida! Smh.
Whether Shad is a fraud or not, people have turned his moment into a challenge and it's doggone hil-arious!
On vacation in Hawaii #bowwowchallenge pic.twitter.com/E2TOCdfUvI

— Patrice Pannell (@patricepannell5) May 10, 2017
took the whip out for a wash 😍💸 #bowwowchallenge pic.twitter.com/x7KhJBw5MT

— tré (@TreMelvin) May 10, 2017
YALL CRAZY WITH THIS BOW WOW CHALLENGE 😭😭😭😭 #bowwowchallenge pic.twitter.com/5eJblIJA1G

— J (@Th3KidJ) May 10, 2017
Well Shad might've earned Donkey of the Day and decade, but his challenge also proves anyone can be a victim to social media fraud!