This is an archived article and the information in the article may be outdated. Please look at the time stamp on the story to see when it was last updated.
EL PASO, TX -- This is a load of bologna! Literally!
A woman in El Paso got in a little bit of trouble when she was trying to cross the border from Mexico to the U.S.
When Customs and Border Patrol asked if she had any contraband, she flat out said no!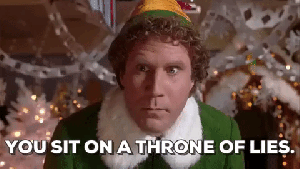 Turns out, she was a liar liar pants on fire! When they searched her car a second time, the driver said she had salchicha, or Mexican bologna. She didn't have some meat, she had all the meat! As in 227 pounds of contraband bologna under the floor mats of her car!
#CBP wants to let you know this bologna has a first name it's S-E-I-Z-E-D. https://t.co/khtgPPgSUR pic.twitter.com/nYdgvuemfQ

— CBP West Texas (@CBPWestTexas) December 1, 2017
Bologna is technically contraband because it could spread animal diseases to the U.S. pork industry. Which is something we don't want, because no pork means no bacon, no sausage, no ham, you get the jist.
The good news is, depending on who you're talking to, officers seized and destroyed the 23 rolls of meat. The woman wasn't fried for her mistake, just fined $1,000.
We just have one question: what could she possibly have done with all that meat? Can you imagine how many sandwiches you could make with 227 pounds of bologna?