This is an archived article and the information in the article may be outdated. Please look at the time stamp on the story to see when it was last updated.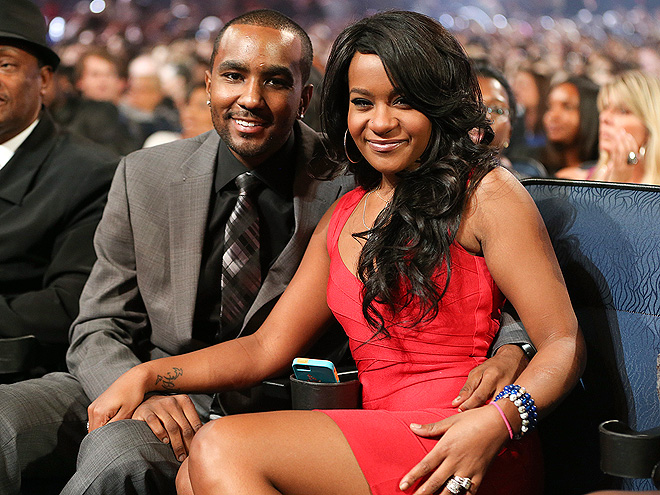 ATLANTA — Bobbi Kristina Brown's boyfriend, Nick Gordon, denies reports that he's taking legal action against her family to visit her in the hospital.
He's breaking his silence, through an attorney, for the first time since Bobbi Kristina was found unconscious in a bathtub inside their suburban Atlanta home.
"In response to reports that Nick Gordon is taking legal action, he would like it to be clear, he is not," attorney Randy Kessler says in a statement.

"Mr. Gordon's only concern is the recovery of Bobbi Kristina. He remains in constant prayer for his companion and he hopes to be reunited with her soon. Despite the incredible public interest, we ask and hope that this request can be resolved privately by Mr. Gordon and the family."
Gordon's cousin told an Atlanta TV station that Whitney Houston and Bobby Brown's families banned him from the hospital.
But according to TMZ, family members call that a flat-out lie. They claim Gordon hasn't even tried to see Bobbi Kristina, who remains on life support at Emory University Hospital. She hasn't regained consciousness since she was found face down in her bathtub on January 31.
It's unclear what exactly happened, though detectives suspect drugs played a factor. Police have said they are treating her case as a criminal investigation.
Here's a look at the lead-up to Bobbi Kristina being rushed to the hospital:
1. Car crash
On January 27, Brown was driving and lost control of her silver Jeep Liberty, crashing into a gray Ford Taurus.
The driver of the Ford and a passenger in her Jeep were injured and transported to a hospital, according to a report from Roswell, Georgia, police.
Brown was not hurt.
2. Call to police
Police had been to Brown's residence recently.
Somebody reported a fight there on January 23, but nobody answered the door and officers found no evidence of an altercation, said Roswell police spokeswoman Lisa Holland.
3. Her boyfriend
Nick Gordon was one of the two people who reportedly found Bobbi Kristina Brown unresponsive in the tub. Brown called the 25-year-old her husband, but her father's attorney said the two were never married.
Gordon was taken in — but not formally adopted — by Houston when he was 12 years old.
A family friend says he's not welcome in Brown's hospital room.
On Thursday, he said through a lawyer that he would not take legal action, but reiterated that he wants to see her. "He remains in constant prayer for his companion and he hopes to be reunited with her soon," the lawyer's statement read.
4. Online posts
Brown's last tweet before being hospitalized showed excitement for her future.
She often wrote about the loss of her mother, who was found in a bathtub at a hotel near Los Angeles on February 11, 2012, hours before she was to attend a pre-Grammy Awards party.
A coroner ruled Whitney Houston's death an accidental drowning, with heart disease and cocaine use listed as contributing factors.
Bobbi Kristina, who Whitney fondly referred to as "Krissi," is her only child.