This is an archived article and the information in the article may be outdated. Please look at the time stamp on the story to see when it was last updated.
BRENHAM, TX – Blue Bell Creameries is expanding its recall to include another flavor of ice cream after it tested positive for Listeria monocytogenes.
That positive test also prompted the company to yank all other products manufactured on the same line in the Broken Arrow, Oklahoma plant. Blue Bell shut down production at that plant on Friday.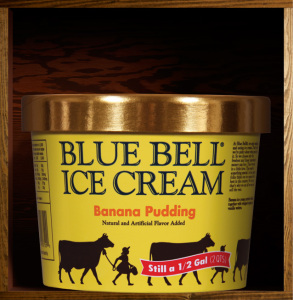 Here is the full list of recalled products as of April 8:
Banana Pudding ice cream pint
Butter Crunch  ice cream pint
Mint Chocolate Chip ice cream pint
Cookies 'n Cream ice cream pint
Homemade Vanilla ice cream pint
Dutch Chocolate ice cream pint
Moo-llennium Crunch ice cream pint
Rainbow Sherbet pint
Orange Sherbet pint
Mixed Berry Sherbet pint
Rainbow Sherbet 3-ounce tab lid cup
Homemade Vanilla ice cream half gallon
Pistachio Almond ice cream half gallon
Homemade Vanilla Light ice cream half gallon
If you bought any of those products, Blue Bell encourages you to return them for a full refund. You can also call 979-836-7977 or visit bluebell.com for more information.