This is an archived article and the information in the article may be outdated. Please look at the time stamp on the story to see when it was last updated.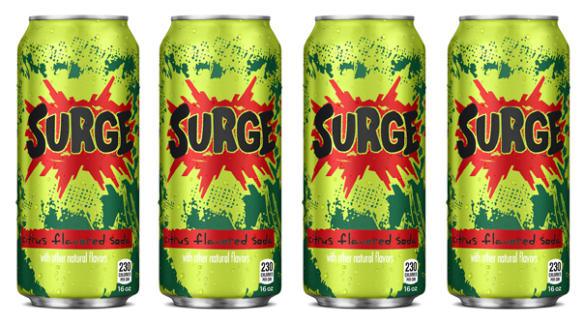 (NEWSFIX DFW)  — This is like so rad, dude. SURGE soda is back! It's like the 90s all over again.
Never heard of SURGE?! As if!
It's the citrus-flavored soda that set off a cult-life following when it was released back in 1996. Remember watching the movie "Clueless" and downing a few cans of SURGE with your friends?
No? Oh, maybe that was just me.
Coca-Cola took it off the market in 2001. Now 12 years later, thanks to a Facebook fan movement, Coke announced Monday that SURGE is back!
"They've inspired us," said Racquel Mason, Associate Vice-President of Sparkling Flavors Coca-Cola North America. "More than 128,000 people a dozen years after a brand left the market saying, Please bring it back! That's the best compliment any brand could hope for."
But you can't "feed the rush" by running to your neighborhood store. For now, those splashy neon green cans are only available on Amazon.
Fans can sign up to be notified when the 12-packs of 16-ounce cans are ready to be ordered.