ARLINGTON — Blake Pyron has just about done it all in just 16 months of business.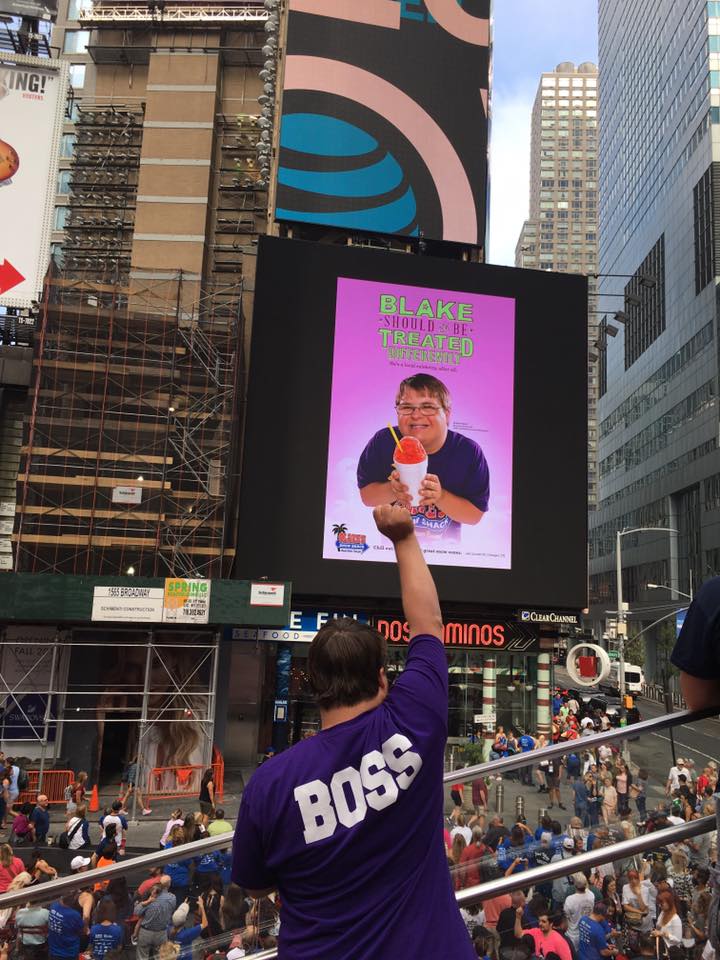 He launched Blake's Snow Shack, made it on a NASCAR, met politicians, got his logo on a billboard in Times Square (TWICE!), got a scholarship named for him, captured our hearts, and proved to us that having Down Syndrome doesn't have to keep you from living your dream.
But Friday, even after everything else, Blake's getting called up to the Big Leagues.
"We were just on cloud nine," his mom, Mary Ann Pyron, told NewsFix about the moment they got a call from the Texas Rangers. "We were just like, 'Wow. This is really happening. Blake's dreams are really coming true.' There was a lot of cheering going on, that's for sure."
He may be a national icon in the Down Syndrome community and across the Lone Star State, but first and foremost, Blake's a Texas Rangers fan.
"Rangers!" he chimed in out of nowhere during a December 2016 interview about his new Team Texas NASCAR.
"We're not talking about the Rangers. They're not playing," his dad, Billy Pyron, laughed at the time.
That's how serious it is, though. The Texas Rangers were on his mind in the middle of December! Now, his MLB dream is becoming reality this Friday, September 29.
"Blake and his family are going to set up his actual Snow Shack," Rangers Manager of Business Partnerships Chad Wynn told NewsFix. "They're going to bring their mobile cart out here to one of our parking lots, and they're gonna be selling snow cones."
It's a one-day deal with potential to grow, and even though the Rangers didn't have to welcome Blake in, they wanted to.
"It's a really cool feeling for us, but it's all about Blake on Friday night," Wynn said. "The fans of our team are our lifeblood."
And Blake's blood is a particular shade of red and blue, so go find him Friday night in Rav4 Lot J near the Toyota Home Plate entrance.
This Ranger's a Big Leaguer now.