This is an archived article and the information in the article may be outdated. Please look at the time stamp on the story to see when it was last updated.
DALLAS–You've probably read about them or watched their story play out on the big screen, but NewsFix got an insider's tale on one of the Tuskegee Airmen from Fort Worth.
"Well I wasn't there, but I can tell you what he said because I followed him, along with all of the other Tuskegee Airmen, around the United States and into other countries to tell the story of the Tuskegee Airmen, since it wasn't in the history books," said Erma Bonner-Platte, widow of Capt. Claude Platte Jr.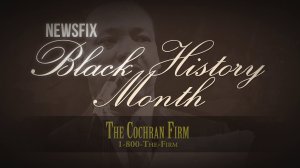 Since Capt. Platte passed away in 2013, Mrs. Bonner-Platte has made it her mission to share his story with anyone who'll listen.
"He taught more than 300 of them how to fly," she said.
Capt. Claude's resume is quite impressive, or might we say, fly.
And he wasn't just an instructor for the Tuskegee Airmen. "Well, one of the things I don't know if you're aware of is that they escorted the bombers into Germany when Hitler surrendered," Mrs. Bonner-Platte said.
Claude was also one of the first African Americans to become a pilot for the U.S. Air Force. But even with those and other high honors, he still struggled as a black man in America.
"They didn't think they had the intelligence nor the mental dexterity to fly those expensive planes," she said. "They just did not accept them as being officers. They had a lot of obstacles."
When Claude was alive, he told CW33 about those same obstacles himself.
"A little white boy said, 'Dad! Look! Look. Look! Look! There's an n. there's an n. He's flying,' I was amazed," he said in a 2013 interview.
Even after the war, Claude and his fellow airmen fought harder to survive in the real world.
"Well, when they came back, they wanted them to go back to taking jobs sweeping the floor, or doing things like that." Ms. Bonner-Platte said.
"He was not allowed jobs as a pilot or any of the other things he was trained to do."
Claude was also denied a college education, so he went on to volunteer for the U.S. Army Air Corps, where he passed tests of skill and integrity.
"He would tell the kids, as he went through Dallas-Fort Worth, about his experience, because he said he was the only person in the room other than the person giving him the test. This gentleman stood over him while he took the complete test. He made a perfect score and he wanted to say that he had cheated to do it."
But Erma probably wouldn't be sharing Claude's story today if he hadn't overcome that and other obstacles.
In fact, her advice is what helped Claude let go of all the animosity he had toward the people who hated on him because of his skin color.
"Times have changed and I know you can forgive," she told him.
That's a moral we can all take away from Claude's story.