This is an archived article and the information in the article may be outdated. Please look at the time stamp on the story to see when it was last updated.
BIRMINGHAM, AL — Ten ballparks down, but the ride is done.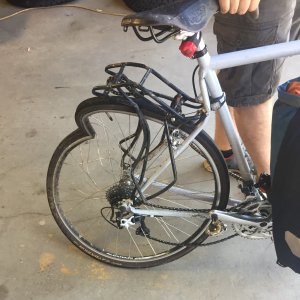 Tim Lalla's dream to raise money by biking to all 30 Major League Baseball stadiums ended on the side of an Alabama highway.
"We have live tracking through the website and everything, so we could see this is the spot where he took a sharp veer off the road, and he jumped 30 feet off over here, and he came back on," said Biking for Baseball Executive Director Rex Roberts. "Then this is where the ambulance picked him up, and he started going 40 miles per hour."
A gruesome Facebook post detailed the ugly event. He was hit by a truck going about 60 mph while riding his bike near Birmingham, Alabama, and the results were what you might expect. He has fractures to the back, spine, and face, a broken neck, and multiple missing teeth.
"They fused a couple of vertebrae," Roberts said. "He ended up with a couple of rods and a couple of screws. It was nearly a six hour procedure."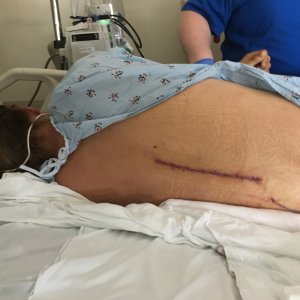 We saw Tim at the Rangers' Globe Life Park two weeks ago. He was checking out a Rangers-Astros game before going on to Houston. We were the 9th stop on his journey.
From there it was off to Atlanta, a trip he didn't finish.
His injuries shouldn't threaten him long term, but right now, it's all about Tim.
"The faster he can start being mobile and start sitting up and moving around, the better. He definitely has no shortage of willpower," Roberts said.
He was trying to raise $160,000 in donations to put two kids through college. That goal has a long way to (they have a little more than $11,000 right now), so Tim's calling on you more than ever.
He wrote a statement for the Biking for Baseball website Sunday, urging people to become mentors themselves and to continue donating to his cause for B4B's Little Scholarship Fund.
His ride may be over, but the Biking for Baseball mission never ends.