This is an archived article and the information in the article may be outdated. Please look at the time stamp on the story to see when it was last updated.
ARLINGTON — Baseball is serious business for Tim Lalla.
"It's the '05 World Series run," the Chicago native said, remembering his favorite sports memory, the Chicago White Sox most recent championship. "I'll go back and watch the highlight videos of (Paul) Konerko's grand slam. Podsednik's walk off home run. It was just such a magical moment for me."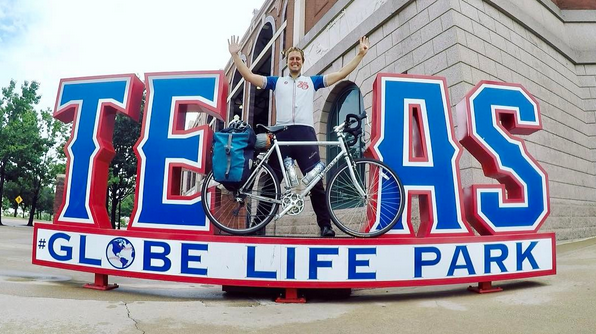 That love of baseball along with his need to help others led him to Globe Life Park in Arlington Sunday.
The question was: why was he on a bike?
"It's a six month, 11,000 mile journey, but it's really 30 smaller legs, and it's each stadium that kind of motivates me to get that mileage in for that leg," he said, explaining his current challenge, a solo ride hitting up every Major League Baseball stadium.
Lalla hooked up with Biking for Baseball, a group that instructs kids through other groups like Big Brothers Big Sisters or the Boys and Girls Clubs.
He's trekking the country, just him, two bags, and a bike, hitting every stadium all for one purpose.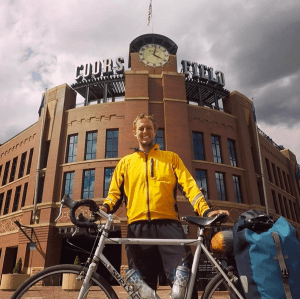 "We started what we're calling the Biking for Baseball Little Scholarship," Lalla said. "All the money raised from my ride is going to go toward two scholarships, which will be awarded to two Big Brothers Big Sisters kids."
His goal is to raise $160,000 in donations, and he's definitely earning every penny for the kids.
"I've gotten rained on everywhere," he said. "When I was climbing through the Rockies going to Denver I got hit with a couple snowstorms I had to fight through."
Globe Life is the ninth stadium out of 30, and he's off to Houston next to finish the western swing.
Think you could help the cause?
Follow the journey and donate at: bikingforbaseball.org