This is an archived article and the information in the article may be outdated. Please look at the time stamp on the story to see when it was last updated.
ROWAN COUNTY, NC — As if North Carolina's anti-LGBT bathroom laws weren't enough, one school district there is now letting students bring pepper spray on campus!
Ya know, to ward off possible transgender restroom intruders…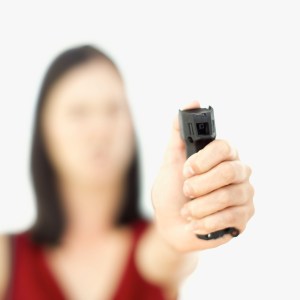 "To me, it was a safety issue particularly for female students on campus," Rowan-Salisbury school board member Charles Hughes said.
School board members voted in favor of the stinging idea out of fear transgender students will violate the state's HB2 law. But lots of parents say they consider pepper spray a weapon and sure the heck don't trust students to handle it responsibly.
"I think It's just an accident waiting to happen," parent Christine Parnell said. "I don't think it would help. I think it would cause more trouble."
Sherry Wilson agrees, "You could really hurt somebody with that."
Yeah, you can say that again, lady!
"The State of North Carolina doesn't currently prohibit pepper spray," school board member Joshua Wagner explained.  "So for us to prohibit that is taking a step above the state requirement."
Well, North Carolina is already locked in a legal bathroom battle with the U.S. Justice Department. And just Friday, the Obama camp announced sweeping nationwide restroom rules for public schools.
So, it'll be interesting to see how this one will flush out.