This is an archived article and the information in the article may be outdated. Please look at the time stamp on the story to see when it was last updated.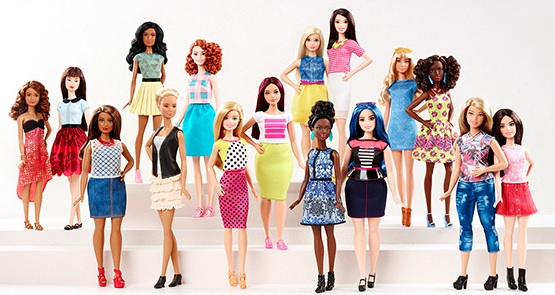 What a time to be alive! More and more, it seems companies are trying to appeal and relate to the masses, even with toys. And Barbie is hopping on board.
Thursday, Mattel announced that Barbie will come in three new sizes — tall, petite, and curvy. Not to mention, a variety of new shades and even new hairstyles in the Fashionistas line.
The body change is what's getting everyone's attention right now, seeing that Barbie has been around for 56 years and this is the first time they're changing her size.
Yeah, it's taken some time, but it looks like folks are finally trying to embrace diversity. Especially when it comes to the curves.
And speaking of curves, how about that one in the back? Yeah, I'm talking about boo-tay!
Well, apparently, having a little extra junk in the trunk goes beyond the physical.
According to a study done by the University of Oxford, women with the extra cushion are increasingly smarter than those with less. And it's all because of the omega three fats which help shape and plump the butt; they help catalyze brain development.
Kinda gives new meaning to the term 'smart ass!'
Based on the study, and the new improved Barbies, it's safe to say it's not only a great time for curvy women, but women of all sizes.
[playbuzz-item url="//www.playbuzz.com/mollyellison10/see-the-evolution-of-barbie-over-the-past-56-years"]