This is an archived article and the information in the article may be outdated. Please look at the time stamp on the story to see when it was last updated.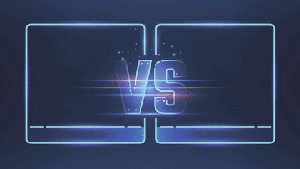 FRISCO, TX — Does this sound familiar? Your star wide receiver has a leg injury, your starting QB gets injured in week two against the Eagles, and now you're starting a former Cleveland Browns washout at quarterback.
No, we're not talking about last year's Cowboys, but this year's Bears!
Yeah, the Boys Sunday opponent rolls into Arlington pretty banged up, with Alshon Jeffery questionable with a knee injury and Jay Cutler out with a thumb injury he suffered against Philly.
That makes way for Brian Hoyer to make his first Chicago start, although it's not changing the way Dallas plans for "da Bears."
"This other guy [Hoyer] looks good, he's got good mobility, he's a lot like Jay," said defensive coordinator Rod Marinelli. "So, really it comes down to us, our rush, our blitzes, what we do well."
Well, with the Bears looking for their first win, and the Cowboys trying to get above .500, the biggest loser seems pretty clear so far: Sunday Night Football!
What was supposed to be a showdown between two of the most polarizing QBs of the decade — Tony Romo vs. Jay Cutler — is now a backup battle between Dak Prescott and Brian Hoyer.
But both teams seem to love their second string quarterbacks.
"He has respect from probably damn near all of the guys in here, and that's credit to him because of the way he approaches the game," Dez Bryant said of Prescott.
"We've got a guy at that position that's done it before in this league. He's played, he's played well," Bears tight end Zach Miller said about Hoyer.
So, we'll see who's still the big time backup after Sunday night!