This is an archived article and the information in the article may be outdated. Please look at the time stamp on the story to see when it was last updated.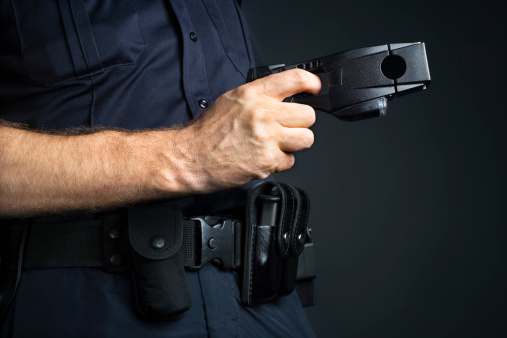 ARLINGTON – A suicidal Arlington man became engulfed in flames after dousing himself in gasoline and police using a Taser on him.
Arlington Police were called to a house in the 1600 block of Carla Avenue around noon on Monday, where two women reported a mentally ill man attempting suicide. The women were able to get out of the home and officers tried to talk to the man.
Although officers tried to calm him down, the man continuously poured gasoline on himself and threatened to harm himself with a lighter. An officer used a stun gun on the man in attempts "to subdue him," leading him to catch fire.
Officers were able to put out the fire by wrapping the man in a blanket and getting him outside.
Three officers and the man were taken to the hospital. Officers were treated for smoke inhalation and the man's condition is unknown.
Police are still investigating the incident.
"We realize that a Taser can have some other implications, but we also know he had something in his hand," Sgt. VaNessa Harrison said at a news conference. "It's unclear at this moment whether he became engulfed in flames from the gasoline and ignitable object he had in his hand or from the Taser."