This is an archived article and the information in the article may be outdated. Please look at the time stamp on the story to see when it was last updated.
DALLAS -- If you don't believe in miracles, Ariel Berkowitz's story might change your mind. Back in September, the 19-year-old's life changed after he was hit by a train.
"I was with friends in Downtown Dallas at a concert, Ariel told NewsFix in an exclusive interview.  "I ended up just walking across the train tracks and next thing I know I just hit my head hard."
The DART train reportedly dragged him nearly 200 yards.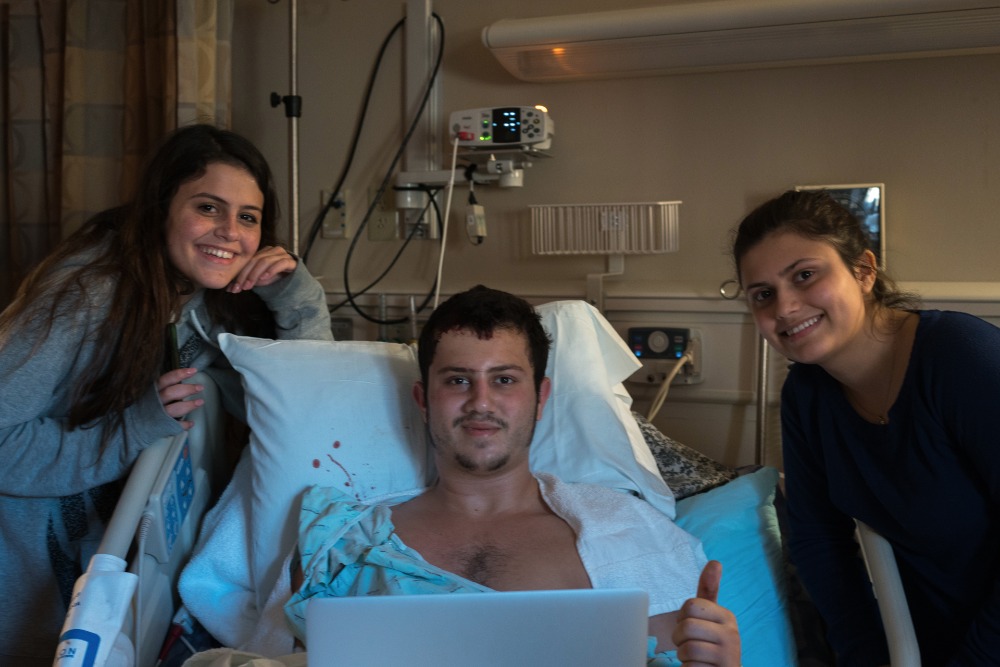 "I woke up in the hospital and felt like I was between life and death. I didn't know my legs were gone but I knew something was up."
Today, Ariel is recovering and going through rehab. But the real miracle is how he's uplifting others through the journey.
"The only thing I was worried about and made me feel was not even his legs being gone, but  just how he would feel and react," Ariel's sister Michaella explained.  "Him being strong and positive made everyone in our family even... stronger."
Speaking of staying strong, the former high school athlete's lifelong dreams of competing in the Olympics are still golden.
"I was thinking about the Olympics when I woke up from the accident," Ariel explained. "I was like, 'maybe I can still do the snowboarding thing and maybe I can compete in the Paralympics'."
His family has created a GoFundMe to raise funds for his medical bills, rehabilitation and to save up for prosthetic legs so he can walk and even play sports again. The goal is to raise $100,000 and so far, he's nearly halfway there.
But, with Ariel's unwavering faith we're sure anything is possible.
"I don't really care what happened to me or what kind of injuries I have. All I care about is that I'm really alive."