This is an archived article and the information in the article may be outdated. Please look at the time stamp on the story to see when it was last updated.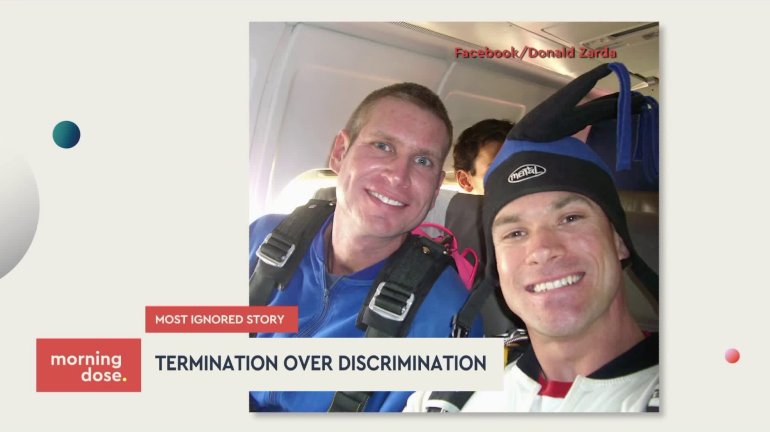 MANHATTAN – A man fighting for workplace discrimination rights for lesbian, gay, bisexual and transgender Americans is back in court as appeal arguments are heard on a lawsuit involving a man who says he was fired from his job because he was gay.
Donald Zarda was a skydiving instructor who says he was fired by his employer in 2010 after telling a female client he was gay in order to try and prevent any awkwardness for the woman, who would be strapped to him during a tandem sky-diving jump.
Zarda sued his former employer for wrongful termination, and that lawsuit was catapulted into the national and international spotlight earlier this year when the Department of Justice filed court papers saying that the 1964 Civil Rights Act does not protect LGBT Americans from discrimination in the workplace.
Those in the gay community believe this could be a major setback if the DOJ is successful in fighting this. It would mean someone could legally be fired on the sole basis of their sexual orientation.
In a rare split within the US government, the Equal Opportunity Employment Commission has filed its own court papers siding with the rights of LGBT American workers.
Don Zarda passed away in a skydiving accident in 2014. Now, his sister and former partner, Bill Moore, are continuing to fight the lawsuit in his memory.
Bill Moore joined morning dose. to discuss the case.