This is an archived article and the information in the article may be outdated. Please look at the time stamp on the story to see when it was last updated.
As the Super Bowl approaches, the Seattle Seahawks and the New England Patriots are readying for another championship ring. But the real question is: Has the Super Bowl champ already been determined??
Across the country, sports analysts -- uh, animals -- have made their picks for Super Bowl winner. These critters don't care about deflated balls, only the sweet taste of victory.
"We had two chickens, one with the Patriots the other with the Seahawks on it," said Ron Surratt with the Fort Worth Zoo.
Two zoos in our own backyard went head-to-head to see whose animal can win big at predicting a Super Bowl winner.
The Fort Worth Zoo is placing bets on a 15-foot crocodile named Salty.

"She's used to being around people, she loves events like this,"  Candice Davis with the Dallas Zoo said.
Dallas zoo keepers are placing their pick with Sid, an African penguin.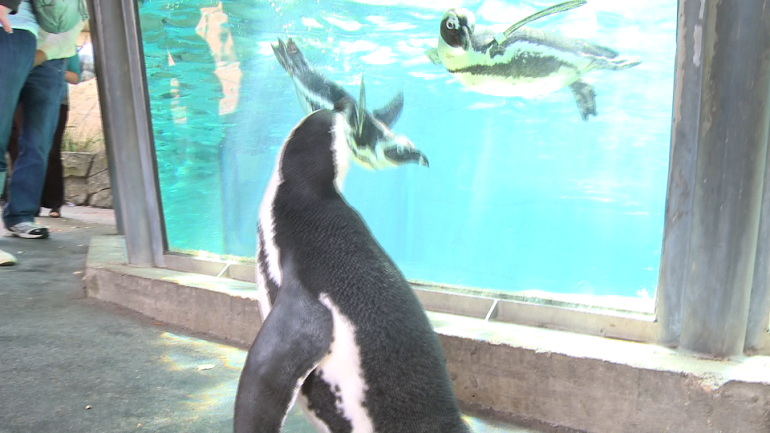 "Looked to me that Salty definitely picked the Seahawks," Surrat said But Over in Dallas Sid disagrees. "We're going to call Tom Brady, let him know that Sid has decided that his team is going to win the entire thing," Davis said.
Looks like we have a tie in who's gonna win, folks! But the ultimate game pick comes from... a porcupine.
Yep. Teddy Bear (hmm... not sure how she got her name) is 3 for 3 when it comes to Bowl picks -- and this year Teddy has her eye on Seattle to take it all.
We won't know who wins until we see it all Sunday in the Zooperdome.
But one thing is predictable: The zebras always have the final say.