This is an archived article and the information in the article may be outdated. Please look at the time stamp on the story to see when it was last updated.
DALLAS -- While the #MannequinChallenge has everyone standing and sitting around like big dummies...
That 7-1 feeling #mannequinchallenge pic.twitter.com/mJeoKlANYS

— Dallas Cowboys (@dallascowboys) November 6, 2016
Another new challenge has the Internet falling out -- literally collapsing on the floor. It's called #AndysComing. Someone screams, "Andy's coming," and everyone falls down...
😭😭😭😭😭💯💯💯💯💯 #Andy'sComingChallenge Let's get it Viral! pic.twitter.com/j51IGuuzbg

— benz ❄️ (@Smoovee123) November 4, 2016
Okay, that's funny. But uhhh -- Who the hell is Andy?!
Andy Griffith? Nope.
Andy Warhol? Nah...
Andy from "Toy Story?!" Yep!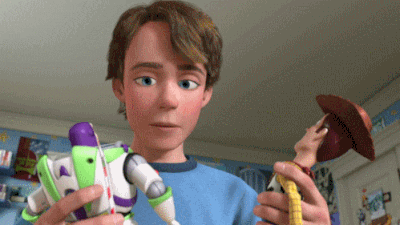 Remember how Woody & the gang would come to life, get into all types of toy trouble, then someone would scream -- "Andy's coming!?" And they'd all go stiff?
Ha! That makes it even funnier, right?!
Or not.