This is an archived article and the information in the article may be outdated. Please look at the time stamp on the story to see when it was last updated.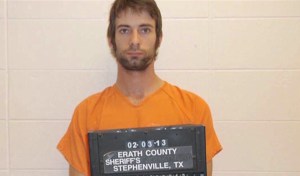 STEPHENVILLE, TX —  Opening statements are expected to begin Wednesday in the murder trial of Eddie Routh, the man accused of killing American Sniper Chris Kyle and his friend Chad Littlefield.
A jury was seated Monday in Erath County. Two men and 10 women will decide Routh's fate.
He's expected to plead not guilty by reason of insanity, claiming PTSD caused him to shoot Kyle and Littlefield at a shooting range near Fort Worth in 2013.
READ: Eddie Ray Routh Jury Questionnaire
Kyle was a Navy SEAL whose life was depicted in the Clint Eastwood biopic American Sniper. Bradley Cooper portrayed Kyle on the big screen.