This is an archived article and the information in the article may be outdated. Please look at the time stamp on the story to see when it was last updated.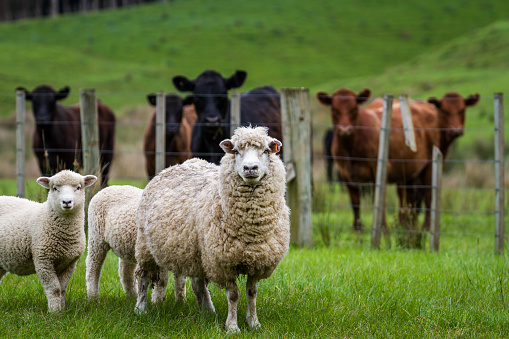 AMARILLO – Amarillo city officials are hoping public meetings this week will get residents on board for formally outlawing… sex with animals. Sad but true.
Bestiality is, apparently, alive and well in Amarillo as more and more animals at the city shelter show up with signs of sexual abuse. That's what has prompted Amarillo to make bestiality a crime.
(Why isn't this already considered a crime? Why do we have to tell people this is not normal or appropriate?)
"If someone does an act to an animal that is sexual in nature, and in the event the animal is hurt during the course of that act and they fail to render vet care to it is when the crime actually occurs that we can prosecute that individual," Director of Amarillo Animal Management & Welfare Richard Havens told KFDA.
Up to a dozen animals in Amarillo over the past two years have shown signs consistent with acts of bestiality, most of which were dogs, Havens told KVII. He added that Amarillo is not unique and the issue affects areas nationwide.
In fact, Texas is one of nine states and the District of Columbia who do not have criminal codes enforcing a statute against bestiality. "The problem is we simply don't have a law," Texas state director for the Humane Society of the US Katie Jarl told Bloomberg BNA.
And no law means no punishment. But at least Amarillo is working to solve its problems.
Currently, there are no city ordinances which define bestiality — and therefore, no penalties — but Amarillo Animal Management & Welfare officials are hoping to change that with proposed amendments to Chapter 8-2 of Code of Ordinances City of Amarillo, Texas.
Two public meetings were held this week to gather input and propose changes to the city ordinance; most specifically, punitive measures for those who sexually violate animals, including a maximum $200 fine per infraction and financial responsibility for the affected animal's care.
Not nearly enough, right? But it's a start.
[protected-iframe id="fb110b19569d8e5bd61403b9177e3f0d-66245013-41938752″ info="http://abc7amarillo.com/embed/news/local/public-hearings-set-for-bestiality-ordinance?external-id=abd60f82bc5f465182745f1c9f4f54ce" width="640″ height="360″ frameborder="0″]