This is an archived article and the information in the article may be outdated. Please look at the time stamp on the story to see when it was last updated.
DALLAS -- Game of Thrones actor, Kristian Nairn stopped by NewsFix to set the record straight about his career and DJ set in Dallas.
"It started out as a joke, and then within a couple of days it sold out and now we're in The Bomb Factory," he explained.  "It's actually my biggest indoor gig I've ever done, so that's pretty cool!"
Kristian wasn't holding the door at "The Rave of Thrones" this past weekend. He brought his talents and spinned some of the hottest house mixes.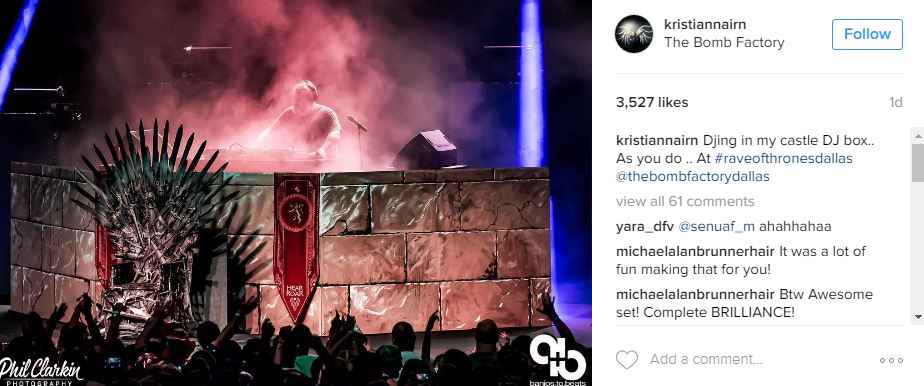 Kristian is not an actor turned DJ -- he's a DJ turned actor. The 40-year-old has spent most of his life perfecting his musical craft.
"When I was about three years old my mother threw me on the piano and was like 'you're going to learn how to play the piano Kristian'," he reminisced. "The music changed from Rock to Electro pop, then that moved into dance music and then I started to DJ."
Although his character Hodor was killed off on HBO's hit series Game of Thrones, Kristian has other projects up his sleeve.
"There 's a TV show we're talking about, two movies, a computer game, and there's music I'm working on as well."
This time, the 7-footer is doing more than making a name for himself, he's got his foot in the door and claiming his reign.
Want to know more about Kristian? Check out his #5Fixes he can't live without below: