This is an archived article and the information in the article may be outdated. Please look at the time stamp on the story to see when it was last updated.
HOLLYWOOD, CA -- Whether you're an eyeliner newbie or a contour queen, anyone who knows anything about makeup knows one thing: beware the samples!
Well one woman found that out the hard way after she used a lipstick sample at a Sephora store in California, and says she got herpes on her lips!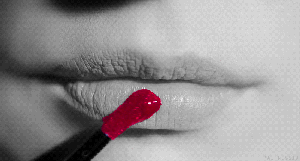 The woman said she never had the disease before, and was diagnosed after using a sample back in 2015. We all know what she did next! She filed a big fat lawsuit against Sephora for emotional distress over an "incurable lifelong affliction." You know, since covering it up with more makeup probably isn't the best plan.
A makeup sample is one of those things you just don't put on, like swimsuits and hats. You never know what could be hiding in all those nooks and crannies.