This is an archived article and the information in the article may be outdated. Please look at the time stamp on the story to see when it was last updated.
If you're an '80s baby/kid, chances are you were traumatized not only by the really bad fashion…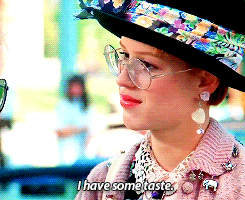 But also by the so-called "kid-friendly" movies and TV shows. Like seriously, what were they smoking when they created Dark Crystal and The NeverEnding Story?!
I'm dreading going to sleep tonight just thinking about it.
Here's a look at 9 of the creepiest (yet sorta kinda awesome) kid shows from the best decade ever. Don't spaz. You know the '80s were gnarly to the max!
1. Dark Crystal (1982)
I should have never popped this one in the VCR.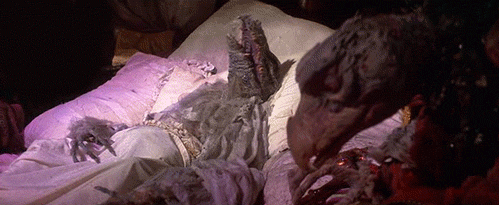 Those Skeksis reptile birds = nightmares! Hands down, the darkest "children's movie" of all time. Darn you, Jim Henson!
2. Return to Oz (1985)
Toto, we're definitely not in Kansas anymore. We're in hell.
Freaky talking heads in a kids movie? Really, Disney? Really?!
3. Labyrinth (1986)
David Bowie's mullet isn't the only scary thing in this Jim Henson (yep, him again!) fantasy flick.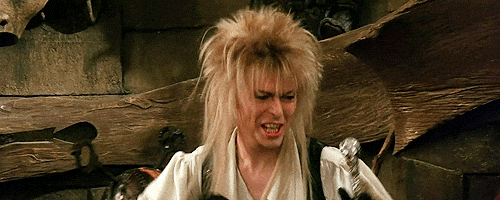 The gruesome goblins manage to out-creep bizarre Bowie and his tight pants.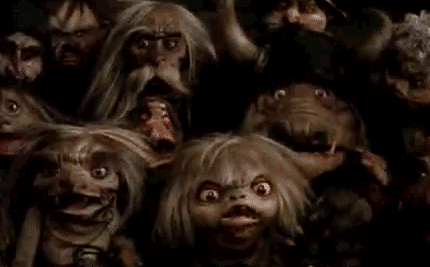 4. Alice Through the Looking Glass (1985)
"Betttter, much bettttter!"
Three words — Just say NO! Someone was surely tripping off acid when they decided to make the White Queen morph into a freaking lamb.
5. The NeverEnding Story (1984)
Thank goodness the movie doesn't live up to its title. I'm sorry, but there is NOTHING cute about that enormous flying dog dragon, Falkor. He's creepy. Period.
And remember that scene with the wolf? Uh… bag full of nightmares!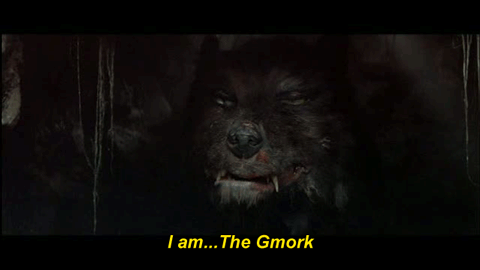 6. Peppermint Park (1987)
Today kids, we're going to learn the letters "S" and "K" for serial killer.
That's what this show reminds me of — a serial killer kidnapping you, tossing you in his basement and making you watch this creepy show with the worst puppets of all time.
7. Adventures of Mark Twain (1985)
The Satan scene definitely scared me into good behavior. This creep also had me afraid to close my eyes at night.
8. Gremlins (1984)
While Gizmo is adorbs…
Psychopath Stripe and his evil crew are a different story.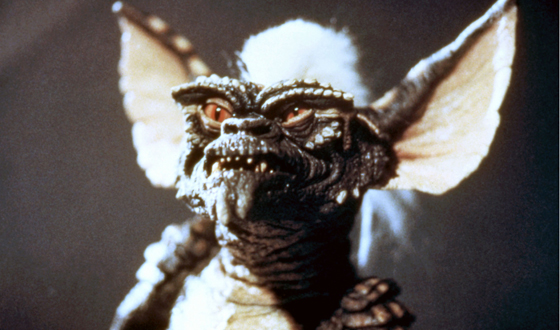 9. E.T. the Extra-Terrestrial (1982)
#RIPET…
Oh wait, he came back to life. But watching him flatline on that table and Drew Barrymore sobbing real tears, I just can't take it! How the hell do you traumatize kids like this, Spielberg?!
Now, excuse me while I go blow my nose and try to think happy thoughts.