This is an archived article and the information in the article may be outdated. Please look at the time stamp on the story to see when it was last updated.
PLANO - It's now been seven months since anyone has seen 23-year-old Christina Morris.
"I've spent most of my morning crying. Surreal that we're even here seven months later," Christina's mother Jonni McElroy said.  "I haven't gotten to see my daughter's face. I haven't gotten to hear her beautiful voice, see her smile."
The man last seen with her on surveillance video at the Shops at Legacy in Plano is being held at the Collin County Jail.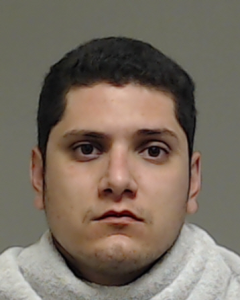 Friday, Enrique Arochi didn't show up at his hearing alongside his attorney. And as of yet, no trial date has been set. Arochi was indicted for aggravated kidnapping after cops found traces of Christina's DNA in his trunk.
"I just don't understand why one human being that caused all of this seven months ago cannot just do the right thing and tell us where Christina is. I just don't get it. Somebody knows something," McElroy said.
"I've written him a two-page letter. It's the hardest thing I've ever had to do. I told Enrique I forgive him. Christina forgives him. God will forgive him, but he has to ask for forgiveness and want to do the right thing."
WEB EXTRA: Enrique Arochi's Uncut Interview with NewsFix
For this family, it's been seven months way too long.
"It's the worst pain you can endure," McElroy said through the tears. "When you get up every day and you know you're going to put those boots on to go search and pray for that one clue. I still feel like Christina is alive and she's out there."
If you know anything about Christina Morris' disappearance, call Plano PD at 972-941-2148

If you know anything about Christina Morris' disappearance, call Plano PD at 972-941-2148

Christina Morris & family on Graduation Day

Christina Morris & family on the beach

Christina with her dad in Chicago on a graduation trip.

Christina Morris on Graduation Day

Christina Morris disappeared August 30 from the Shops at Legacy in Plano

Christina & her mom Jonni McElroy

Where is Christina Morris? Family, friends hold candlelight vigil

Enrique Arochi, charged with aggravated kidnapping in Christina Morris case

If you know anything about Christina Morris' disappearance, call Plano PD at 972-941-2148
If you know anything about Christina Morris' disappearance, call Plano PD at 972-941-2148