This is an archived article and the information in the article may be outdated. Please look at the time stamp on the story to see when it was last updated.
Democratic horse-thievery. Diets that don't work. And shutting down an interstate to propose. It's Wednesday, and here are the 5 things you need to know to Get Up to Speed and Out the Door:
GOP DEBATE
Captain(ing) America: Was that a debate or an audition for who would be America's greatest superhero? The GOP hopefuls aired episode 5 of their reality TV show last night, and it didn't disappoint. (Here are the five takeaways)
Winners: Jeb! who tangoed with The Donald in a way only a man with nothing to lose can. Ted Cruz who fed more red meat to his conservative base. And Marco Rubio who parried blows from all sides and remained standing.
Losers: National security's still a red flag for Ben Carson. Carly Fiorina, whose shtick is getting old. And Rand Paul, who nobody wanted to play ball with.
Surprise!: Who got the most airtime? Here's a hint: Not Trump. Ted Cruz rocked the mic the longest, logging in more than 16 minutes.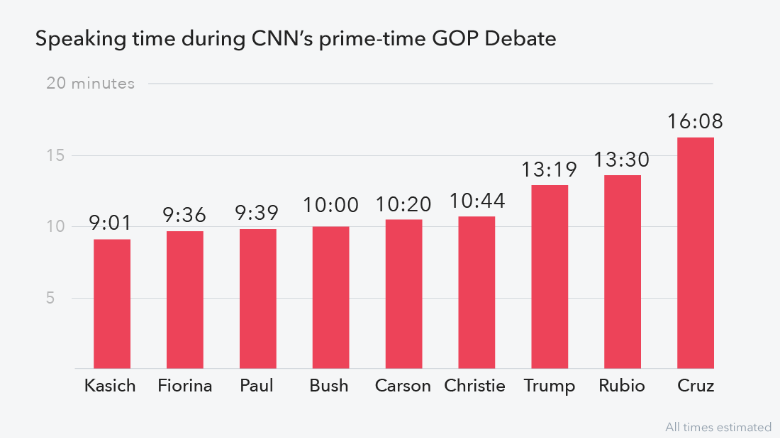 Pants on fire: It wouldn't be politics if you didn't bend the truth a little. Ok, a lot. But that's why you have us, America. We inspect the candidates' claims here.
Zingers a plenty: Bush to The Donald: "You can't insult your way to the presidency." Paul talking about (the suddenly hawkish) Chris Christie: "I think if you want World War III you got your candidate." John Kasich about Putin: "Frankly it's time that we punched the Russians in the nose." And Ted Cruz to no one in particular: "All horse thieves are Democrats, but not all Democrats are horse thieves."
SCHOOL THREATS
A tale of two cities: Two school districts get the same threat. The one in New York says, "Eh, move along; nothing to see here." The one in L.A. says, "Oh snap! Close ALL the schools!" So who got it right? The answer could depend a bit on timing and geography. L.A., just 60 miles from San Bernardino, is understandably more jittery after the terrorist attack there, so canceling class for 650,000 kids made sense, said the super. It's back to school today, though.
GOVERNMENT SHUTDOWN
That was a squeaker: Looks like the nation has avoided, for the umpteenth time, a government shutdown. Right in the nick of time too – we were going to run out of money at midnight. The trillion dollar bill reauthorizes a health insurance program for 9/11 first responders, overhauls the visa waiver program and doesn't block federal $$$ to Planned Parenthood. Now, the government will purr along until September when we'll be treated to this song and dance again.
PHILIP CHISM
Justice, but no joy: No one wants to believe that a 14-year-old boy could have done this. Prosecutors summed up what we've all felt when we learned a young math teacher — Colleen Ritzer — was killed by one of her students. Yesterday, a Massachusetts jury found Philip Chism, now 16, guilty of murder. Chism's defense team said he was responding to voices in his head. The jury didn't buy it. As for Ritzer's family? They say there's a hole in their lives, "one that, sadly, can never be replaced."
FREDDIE GRAY TRIAL
Game changer: That's how CNN legal analyst Sunny Hostin describes the very real possibility that the first trial in the Freddie Gray saga could end in a hung jury. William Porter is the first of six cops charged in the death of Fray, who suffered a neck injury while in police custody. Jurors told the judge yesterday they were deadlocked. The judge told them to go back and try again today. A hung jury could force a change of venue and have a domino effect on the trials of the other five cops.
BREAKFAST BROWSE
People are talking about these. Read up. Join in.
Quote of the day: "Love makes you do stupid things and I wanted to do something big for my girl"
— Vidal Valladares, who shut down one of the country's busiest freeways to propose to his girlfriend – because that's her favorite view of the city. #oof
Vacation have to get away
Ending the year without taking all your paid time off? Not if you're at these companies where taking vacation days is mandatory.
We are the champions
That would be Jordan Smith and his pipes. He won "The Voice" last night, and we're betting he won't fade into oblivion like past winners. After all, not everyone can brag about knocking Adele off the top of the iTunes charts.
Will work for food … not really
You didn't leave Mike Pothoff a choice, did you, panhandling boys? He offered you a job – twice. You turned him down. Payback's a you-know-what.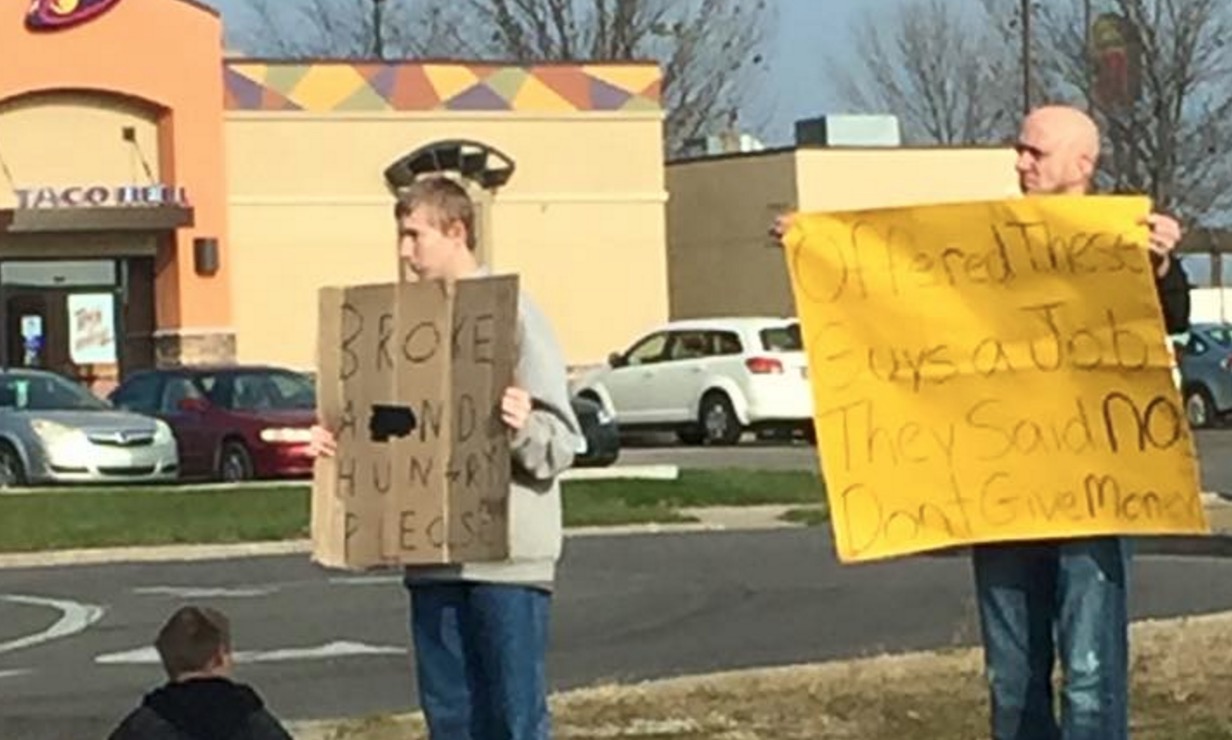 After the party, it's the hotel lobby
Somebody tell this guy there are other ways to complain about a hotel stay than drive a truck through the building. A strongly-worded email, perhaps?
Oh, why even bother?
Researchers looked at all kinds of diets to figure out which one's the lightweight champion? The answer: None. Now we get why the standard American diet is called SAD.
Number of the day: 1 millisecond
How much the Earth's rotation is slowing each day. Climate change, I tell you – it's a drag.
AND FINALLY …
When you ask Luna the lab who her best friend is, she responds by putting her paw around her buddy. Because labs are THE BEST DOGS EVER!