This is an archived article and the information in the article may be outdated. Please look at the time stamp on the story to see when it was last updated.
GREENVILLE – Police in Greenville say three people were killed at a Nissan car dealership.
Dealership owner Rick Ford told police two bounty hunters entered the dealership off Interstate 30 and waited for a man they were planning to target.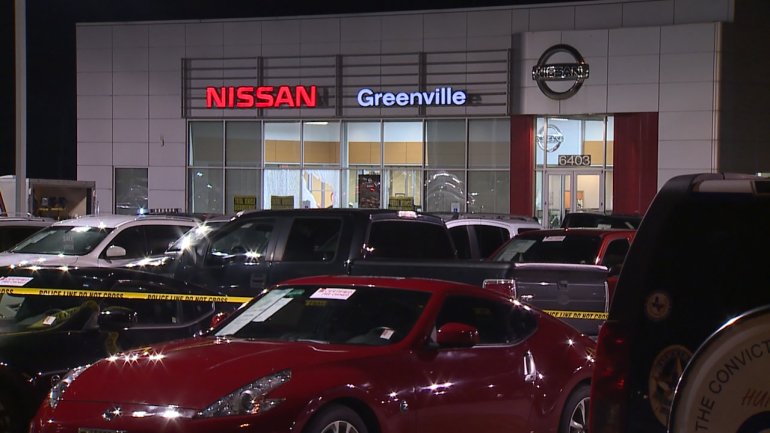 Ford says when the man arrived, he pulled out a gun and fired a round of shots. The gunfight, in front of dealership customers and employees, left both bounty hunters and their target dead at the scene.
The dealership will remain closed today as police continue to investigate.