This is an archived article and the information in the article may be outdated. Please look at the time stamp on the story to see when it was last updated.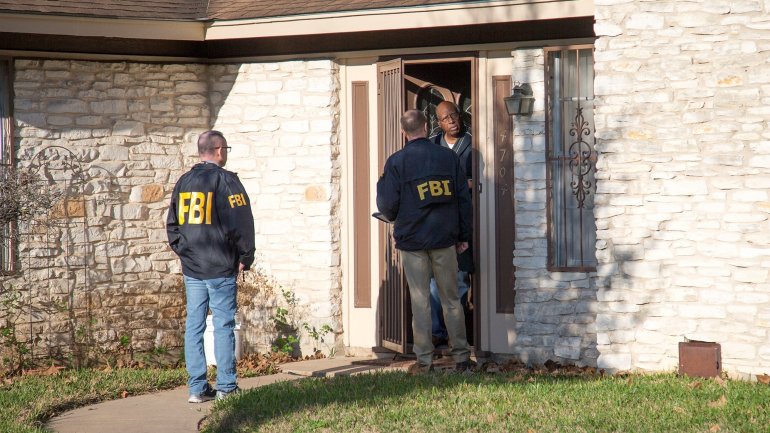 A pair of package explosions that left two people dead in Austin, Texas, over the past 10 days share similarities and authorities said they suspect they are connected.
The latest incident occurred Monday morning; the other on March 2. In both instances, a resident retrieved a package that blew up when it was opened.
Both packages were not delivered via any mail services and both homes are those of African-Americans.
A 17-year-old boy died Monday and a woman was transported with non-life-threatening injuries. Another male died from his injuries on March 2. Authorities are looking into whether the incidents could be hate crimes, but as of now there is no evidence the victims were targeted because of their race, says a law enforcement official.
"This type of crime will not be tolerated" in Austin, police Chief Brian Manley said.
Both cases are now being investigated as homicides, Manley said at a news conference.
Police were responding to another "reported explosion" Monday afternoon, but have not yet said whether it is connected to this investigation. Manley strongly urged residents in a tweet to be on the lookout for suspicious packages and to alert authorities immediately.
"If you've received a package that has been left on your doorstep or left in your yard or left on your driveway that you were not expecting or that was not from someone you know, then give us a call," Manley said.
Local police, as well as agencies including the FBI, and the Bureau of Alcohol, Tobacco, Firearms and Explosives, are working on the case.
The ATF is currently processing evidence from the first device at their lab and evidence from the second device will also be sent to an ATF lab for consistency.
Authorities have not conclusively linked the first and second device.
The annual South by Southwest Interactive Festival began Friday in downtown Austin and ends Tuesday. The explosions are not in the immediate vicinity of the festival.