This is an archived article and the information in the article may be outdated. Please look at the time stamp on the story to see when it was last updated.
ARLINGTON -- This time, the bad guys may be the ones in blue over at Arlington PD. Sixteen of their cops have reportedly resigned to avoid prosecution.
The suspected cops have been under investigation since last year after a random audit revealed they were turning in fake traffic tickets for at least three months.
Before the investigation was handed off to the grand jury, 11 cops decided to turn in their badge. As for the other five, well, it took a grand jury hearing over the weekend for them to make their grand exit and surrender their peace officer certificate.
The Arlington Municipal Patrolman's Association released a statement expressing their "disappointment" with the outcome-- but not necessarily the alleged wrongdoing.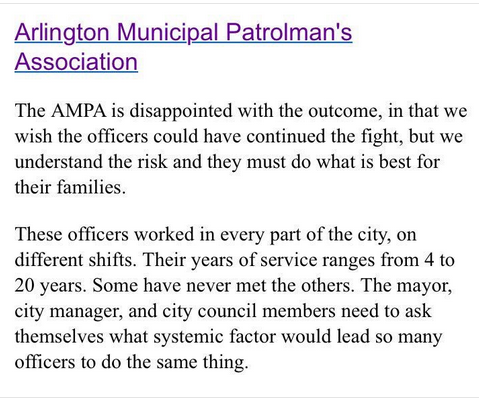 One of the cops indicted faced 14 counts of tampering with a government record which included major jail time.