This is an archived article and the information in the article may be outdated. Please look at the time stamp on the story to see when it was last updated.
DALLAS -- Let's be honest, many of us long for the days of retirement!
But, how much do you have to save so you don't have to work anymore? A cool million sounded about right not that long ago, but now not so much, even if you live in Texas.
According to GoBankingRates, when it comes to the best states to retire, Texas falls at number ten if you factor in food, housing, transportation, and healthcare. All of which would be $41,775 for just general cost of living.
At that rate, a million dollars would last 23 years, 11 months, and 2 days in the Lone Star State.
Not too shabby if you ask us, especially compared to Hawaii where a million would last you no longer than 12 years.
If you were born in 1993 or later, we've got some bad news.
A new study by the Charles Schwab Corporation found that young people between the age of 16 and 25 on average expect to retire by age 60.
But most economists are saying...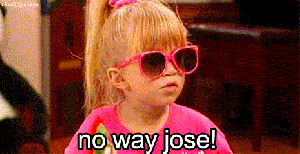 70 is actually the new 60 and not a second sooner! Why? Because people are living longer so the money needs to last longer too!
So if you had plans on retiring early with a million bucks, think again! Looks like it's time to save up, and with ten years tacked onto the work load, collecting a little extra cash shouldn't be a problem!