This is an archived article and the information in the article may be outdated. Please look at the time stamp on the story to see when it was last updated.
DALLAS — Whataburger is going HAM with the Twitter beef. First, it stepped into the whole Drake-Meek Mill drama. Now, Whataburger is coming for Wingstop!
What the heck did Wingstop ever do to Whataburger? Well, that's exactly what Wingstop wanted to know when it learned Monday that it had been blocked on Twitter.
"Whataburger, what's good? Didn't know we had beef."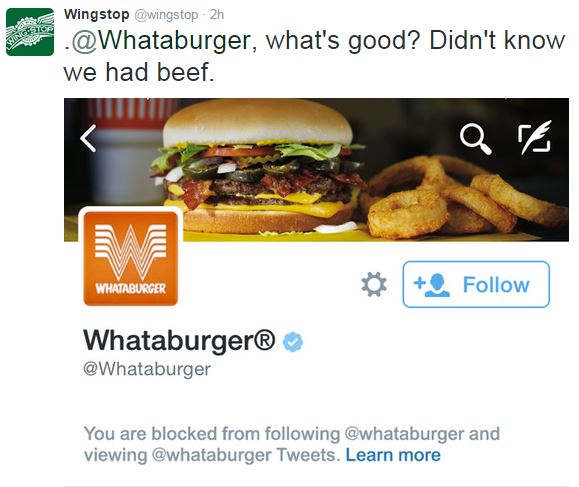 The response nearly made us spit out our Whataburger with cheese, "Wingstop, Lowkey we tryna keep chickens out our mentions #highkeynow."

DANG! LOL!!!
So, will Wingstop pull a Meek Mill with a weak comeback or come with bangin' bars like Drake?
Neither.
After a day of fans tweeting both to squash the beef, Wingstop called for a truce.
"Listen to the kids, bro! #SquashTheBeef."
Whataburger agreed, then pulled a Kanye and said it's running for President in 2020. Ha. Craziness.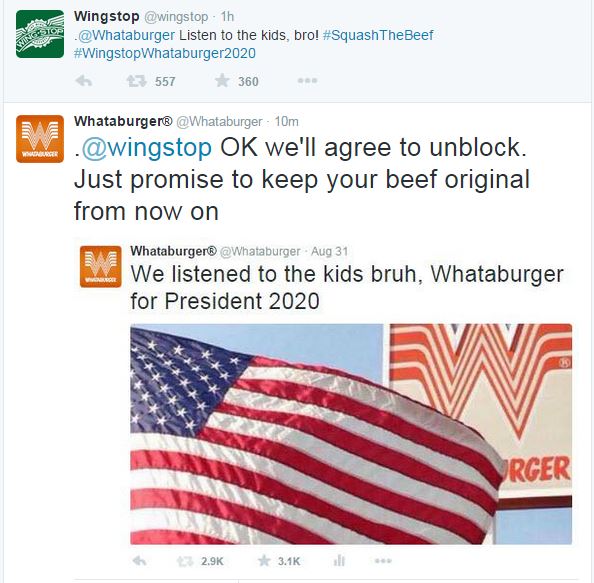 This beef has us hungry. So, we gotta ask — Team Whataburger or Team Wingstop?