This is an archived article and the information in the article may be outdated. Please look at the time stamp on the story to see when it was last updated.
ARLINGTON, TX — Cowboys fans woke up today with one thought on their mind: is it time to panic?
After a blown lead to LA dropped the Boys to 2-2, Cowboys Nation is understandably a little concerned, especially with the Green Bay Packers on their way to town next Sunday.
"We've got a good team coming in here next week, so there's not a lot of time to lag on this one and figure out what we've got to do," Dak Prescott told reporters after Sunday's 35-30 loss. "We've just got to get better and get ready for next week."
Coming off a dominating 13-3 season, the Cowboys look nothing like Super Bowl contenders right now. And it's been an unfortunate trend that Dallas has had a huge letdown season after playoff runs in recent memory.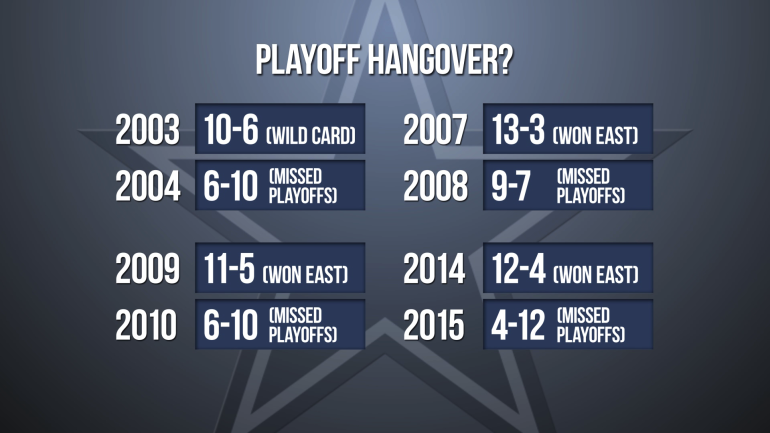 In fact, since 2000 the team has only made the postseason in back-to-back seasons one time.
But the team really has no choice but to ignore all that. In fact, today during a United Way teleconference on character with several local schools, Tyrone Crawford gave the kids some advice that's perfect for the Boys right now.
"Focus on the positive and just keep going forward," Crawford said over the teleconference. "Take the rearview mirror off and don't look back and just keep going forward."
That'll be the team's mindset heading into Sunday, with a chance to avenge last year's playoff loss to Green Bay, and get the 2017 season back on track.