This is an archived article and the information in the article may be outdated. Please look at the time stamp on the story to see when it was last updated.
DALLAS - In the age of social media and digital content, engagement is everywhere. Whether commenting on photos or posts using words, gifs or emojis, there seems to be a common trend. The representation of people looks pretty similar 🤦🏻‍♀️🤦🏼‍♀️🤦🏽‍♀️🤦🏾‍♀️🤦🏿‍♀️... until now.
Unicode, the creator behind emojis, are coming out with more options for people who don't look like --> 💁‍♀️. Finally gingers, silver foxes and even curly-haired cuties will have their own emoji to use while conversing with friends, and Dallas native Ciara Anderson is the inspiration for one of the upcoming updates.
Ciara is a social media influencer and YouTuber who creates content revolving around natural hair, style and travel. Her natural hair videos have gone viral, causing her to build a following of 93.3K on Instagram and 49K on YouTube.
To her surprise, her influence has caused Unicode to use her image as the inspiration for the new curly-haired, female emoji.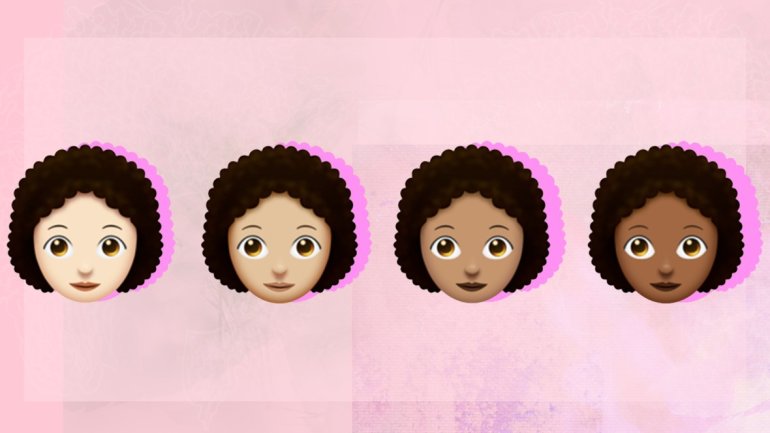 "I was actually caught by surprise," Ciara said. "A lot of people were tagging me in stuff and saying, 'Did you know you were the inspiration for the [curly hair] emoji?'... I have no idea what made them want to use my picture as their inspiration but I was really caught off guard."
The emoji is still in sketching stages. They plan on changing it up for submission before it's released on the next Apple update.
Ciara started creating digital content when she got feedback on a photo of her natural hair in 2014. She'd recently cut it due to alopecia. She decided to document her hair journey and style to not only show her growth, but bring more representation in the influencer community.
"I thought we needed more representation of women who looked like me doing social media because for so long I was looking up to women on social media who looked nothing like me, their hair was nothing like mine, and I was like, 'You know what. I need to be that representation'."
Ciara's goal is to continue to grow her brand, continue to inspire and motivate women and help people become more comfortable and have more confidence.