This is an archived article and the information in the article may be outdated. Please look at the time stamp on the story to see when it was last updated.
DALLAS -- Investigators are trying to figure out what caused a parking garage to partially collapse from top to bottom at a luxury high-rise in Turtle  Creek Friday night.
The scene is downright terrifying at The Renaissance towers on 3225 Turtle Creek near Cedar Springs. There's an enormous hole on the seventh floor of the garage.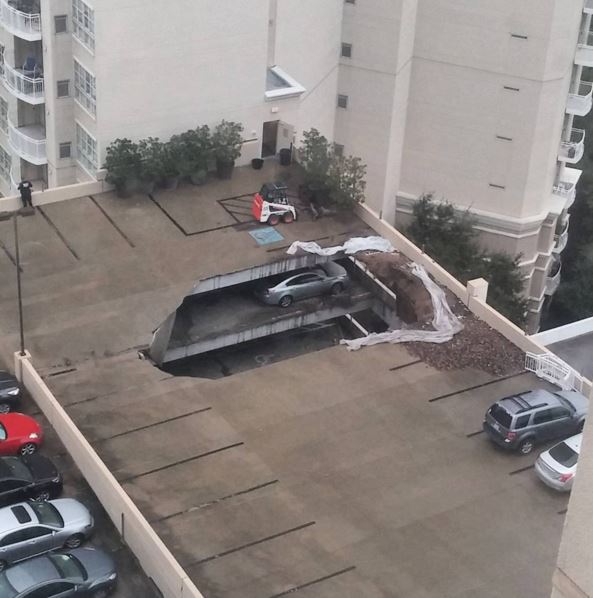 Cars are mangled in the mess.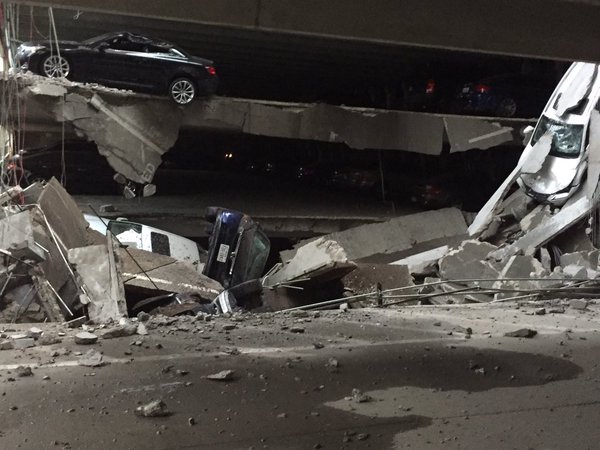 Amazingly, Dallas Fire-Rescue reports there are no injuries.
It's unclear what caused the collapse, but it happened during a severe thunderstorm. People in the area say it sounded like a bomb or a plane crash.